Thuistezien 270 — 19.05.2021
Bjorn Melhus
Beyond Control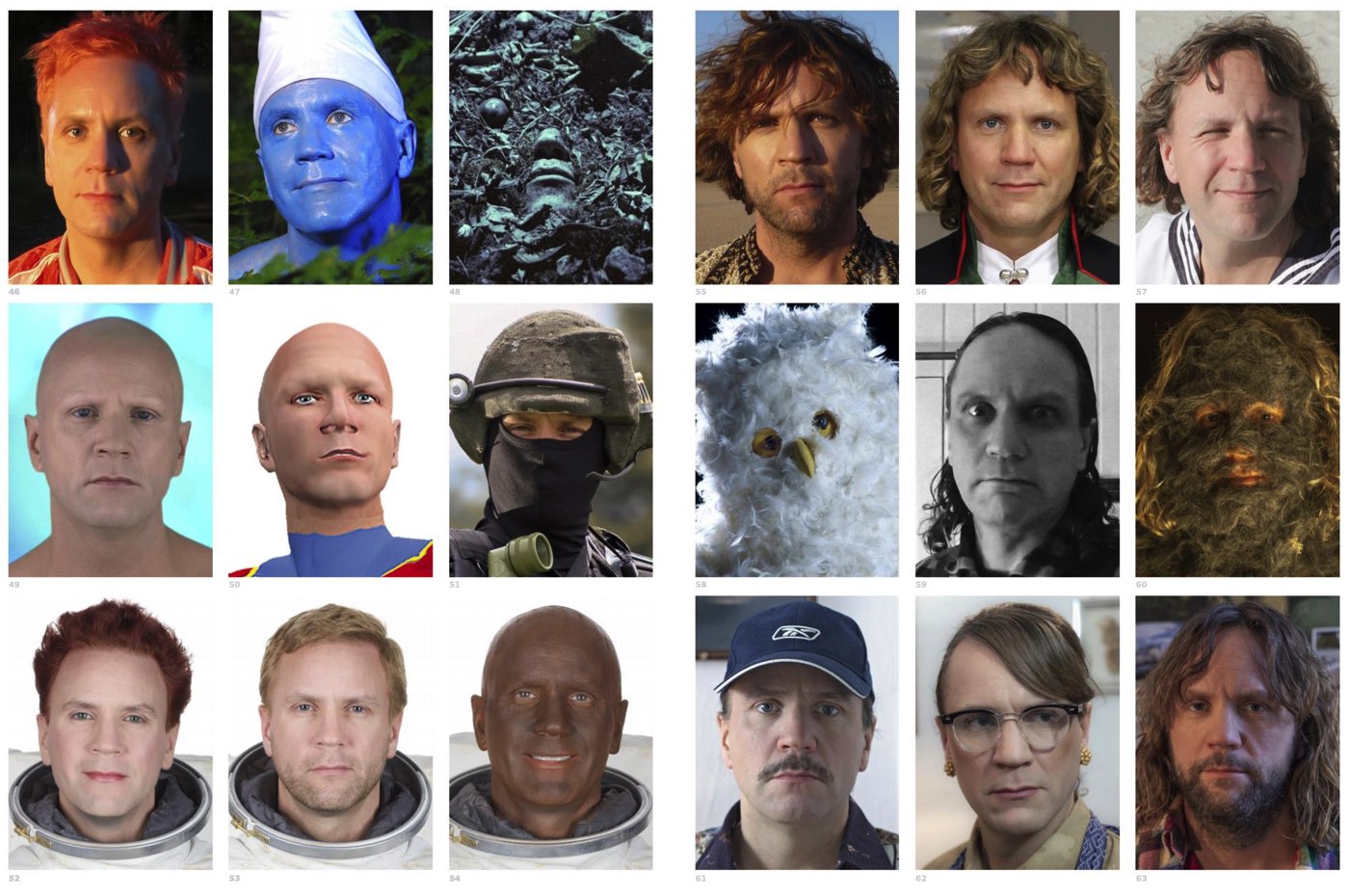 Artistically, Bjørn Melhus examines various aspects of world religions, globalisation and neoliberal capitalism. He mixes the controversial neoliberal ideas of Russian-American writer and philosopher Ayn Rand with stereotypical themes found in Hollywood blockbusters such as 'Armageddon'. Melhus magnifies familiar settings and his playful, humorous approach, juxtaposed with a harsh dose of reality, provokes both laughter and pain.
'The Theory of Freedom' was a three-part presentation of Bjørn Melhus, held at different locations in the Hague and Rotterdam from January 31st to March 7th, 2015. Part I, the world premiere of Melhus's expanded cinema project 'The Theory of Freedom' presented at Kunsthal Rotterdam. At West in the Hague, Part II exhibited six video works addressing surveillance and the politics of fear in mass media, accompanied by the publication 'Beyond Control' written by Stefan Heidenreich. Finally, Part III was a screening revisiting five earlier works by Melhus presented during the International Film Festival Rotterdam.
Stefan Heidenreich is a writer, theoretician, and art-critic, based in Berlin. He works as a researcher at the Centre for Digital Cultures, University of Lüneburg researching network and media theory, economy, and art. He also teaches Media Studies at Basel University. In 'Beyond Control', Heidenreich discusses the paradoxical themes of freedom and control found within the work of Melhus, referencing french philosopher Gilles Deleuze who speculated on our transition from a society of discipline to one of control in the 1990. According to Deleuze, a regime of the disciplinary operates with a focus on production, energy, and creating workers, whereas control regimes rely on surveillance, information, and marketing personalised to each indebted consumer.
These societal shifts appear to coincide and synergise with advents of technological innovations and evolving industrial practices such as 'free trade' agreements like NAFTA or the TPP, relocating industrial production to far away impoverished populations to be exploited for cheaper labor and minimal regulations. Central to a regime of control is the ability to control and curate the information flow to its subjects. Both what the information is, but also the framing and ultimately its credibility allows for certain narratives to influence the fundamental understanding of reality for its subjects in this global, infinite information ocean that is the modern era.
What these 'regimes' as Deleuze calls them, discipline, control, or any other system of control imaginable within the current frameworks have in common is that they are wielded by those with wealth, primarily in an effort to sustain and grow their fortunes. This cycle of wealth and power feeds itself never satisfied. Whether through cheaper labor or a steady stream of consuming consumerists, these societal structures are wholly based on ensuring profit at all costs. How long do we intend to manufacture completely superfluous items like the gigantic lots filled with never-driven cars fresh from the factory, wasting away due to some capitalistic economic rationale that somehow saves money. And even without those, is it really feasible to continuously manufacture new cars, furniture, phones, etc. when there are already more bikes than people in the Netherlands? Fundamentally, power lies with the wealthy. Until that bond can be undone, ethics, reason, sustainability, and the pursuit of happiness will be after thoughts to the profit margins regarding the forces that dictate our civilisation.
Bjørn Melhus was born in Kirchheim unter Teck in 1966, studied photography in Stuttgart from 1985 to 1987, and Fine Arts majoring in Film/Video at the Braunschweig University of Art from 1990 to 1997. He was a fellow at both the DAAD at the California Institute of the Arts in Los Angeles and the federal state of Lower Saxony in ISCP, New York. Melhus has been a professor of Fine Arts/Virtual Realities at the School of Art and Design Kassel since 2003. He has taken part in exhibitions at the Whitney Museum in New York, the 8th International Biennial of Istanbul, the FACT in Liverpool, the Serpentine Gallery in London, the Sprengel Museum in Hanover, the Ludwig Museum in Cologne, and many more including West in the Hague.
download booklet here
Text: Hendrik Hohlfeld