School of '21
Deep Sustainability: dialogical action emerging institutionalities. West Summer School
23.08.2021 — 28.08.2021
School of '21
Deep Sustainability: dialogical action emerging institutionalities. West Summer School
23.08.2021 — 28.08.2021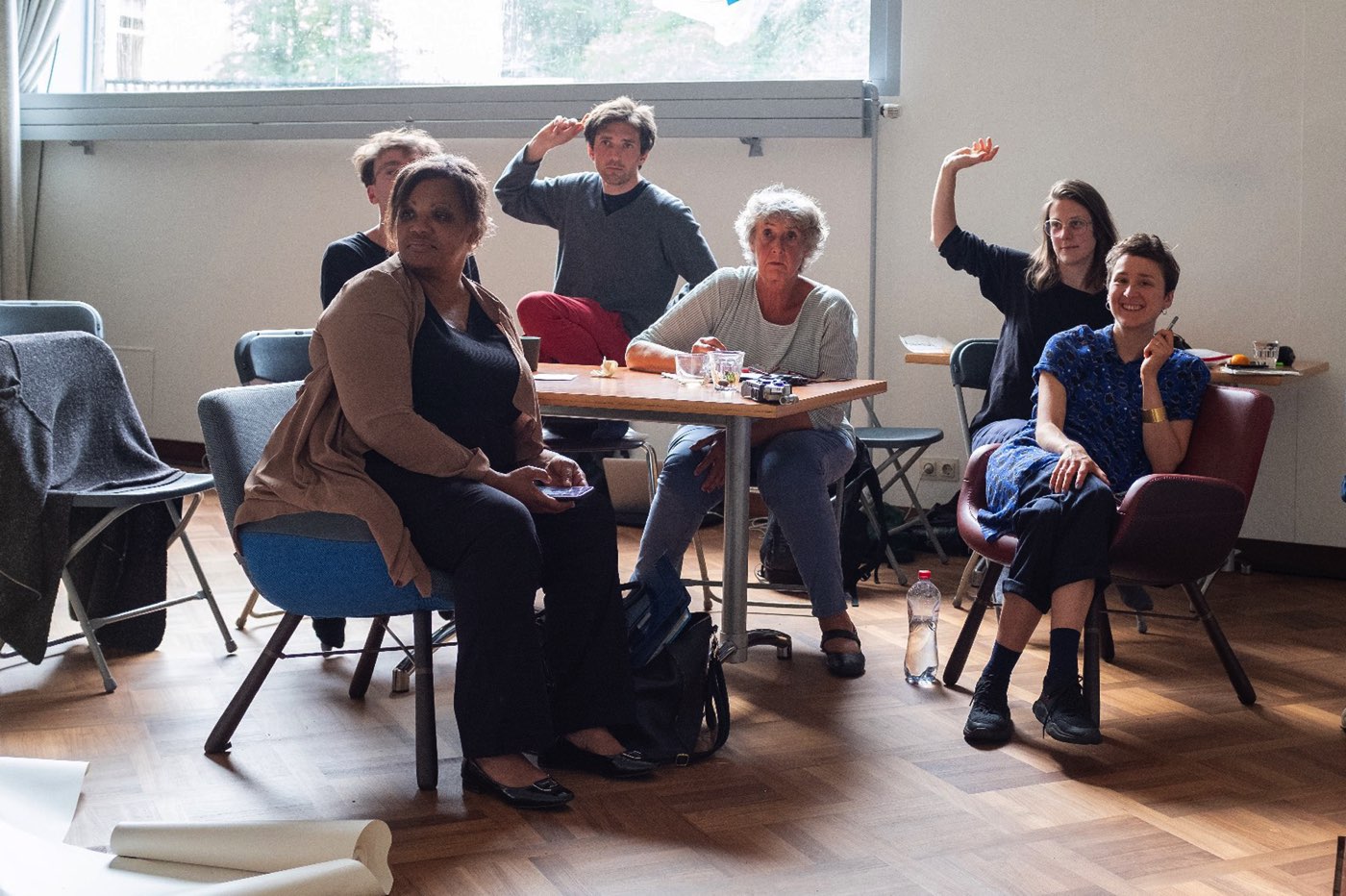 School of '21
Deep Sustainability: dialogical action emerging institutionalities
West Summer School
23.08.2021 — 28.08.2021
Simone Aughterlony (NZ), Emmanuel Ferrand (FR), Gavin Mendel-Gleason (IR), Malin Arnell (SE), Luiz Cesar Marques (BR) and Baruch Gottlieb (CA).
The pandemic shows its possible to reorganize or restructure every day life in substantial way, providing indications that radical transformations needed to address systemic social, economic and environmental injustice may closer at hand than many had imagined. All through the pandemic millions of people have been in the streets mobilizing, organizing and protesting the unsustainable status quo of misleadership, mismanagement, socio-economic stratification and 'profit over people and planet'. As Vijay Prashad put it 'We won't go back to normal, because normal was the problem'.
It is not a question of 'whether' fundamental changes in how we reproduce our capacity to live, but 'how'. Reason alone is obviously not enough, we need the agency to put reason into effect. All the while, as Silvia Federici cautions us, we need to be attentive to the people around us, only by sustaining our day to day, can we withstand the difficulties we face as we struggle to improve our lived conditions in ways which can be sustained as we start to take advantage of the insights gained during the lockdowns.
From collapsology, through feminist economics to near-future science fabulations, in the School of '21 we will make the space and time to prototype emancipatory exercises, motivating activations and speculative, experimental institutionalities for ourselves and for our communities. We will fortify each other to delve into dark mysteries of which bind our fears and ambivalence, and hearten each other to face the challenge, to elaborate, and pronounce demands, and cultivate cooperation to achieve these demands!
Information
The School of '21 is limited to 25 participants. There is per participant a fee of € 175,- (incl. lunch). The program will be held in English. If covid-19 measures allow us, we will gather in the auditorium at West in The Hague. To apply, please e-mail
chloe@westdenhaag.nl
before 1 August 2021 with a 100-word motivation. If successful, you will receive a confirmation within the week. The School of '21 is convened by Baruch Gottlieb. This School of '21 workshop is for participants only. For more info about the application process email: chloe@westdenhaag.nl
Program
The School of '21 is a week structured around daily workshops with performance-maker Simone Aughterlony. All our difficult, contradictory, incompletable thinking and consideration will be channeled into physical, situational exercises, working through feedback loops from thought to action to discussion and dialog, toward performance and demonstration. These daily workshops with Simone will be supplemented by special workshops with thinkers grappling the rich complexity of our present, from biodiversity with Emmanuel Ferrand to breathing with Malin Arnell, from climate modelling and energy futures with Gavin Mendel-Gleeson, to Global South solidarity with Luiz Marques.
'Staying with the Trouble' as Donna Haraway encourages us, we will attempt to develop new personal and participatory performative practices which can help us synthesise in new, embodied and grounded ways the rich interplay of knowledge, intuitions and concerns which are triggered through the program.
Participants should be prepared to join exercises which will transgress conventional disciplinary boundaries, in an atmosphere of respect, with understanding and always attentive to consent. Connecting to our existing practices, we want to embrace the challenge to develop new integrative modes of thinking together, with each other, with our environment, thinking in action, acting in receptivity, feeling out unlikely equilibria, towards new performativities.
We will adjust the general working conditions depending on the constitution of the group and the general public health measures which may be in force at that time.
Extra
Reading Circles: Donna Haraway & the Arts. No other contemporary thinker has more forcefully and implacably pursued an understanding of humanity, its history, present and prospects with as much radical appreciation for its complexity, interdependence and incompleteness.