Onze Ambassade Festival
05.09.2020 — 06.09.2020
Onze Ambassade Festival
05.09.2020 — 06.09.2020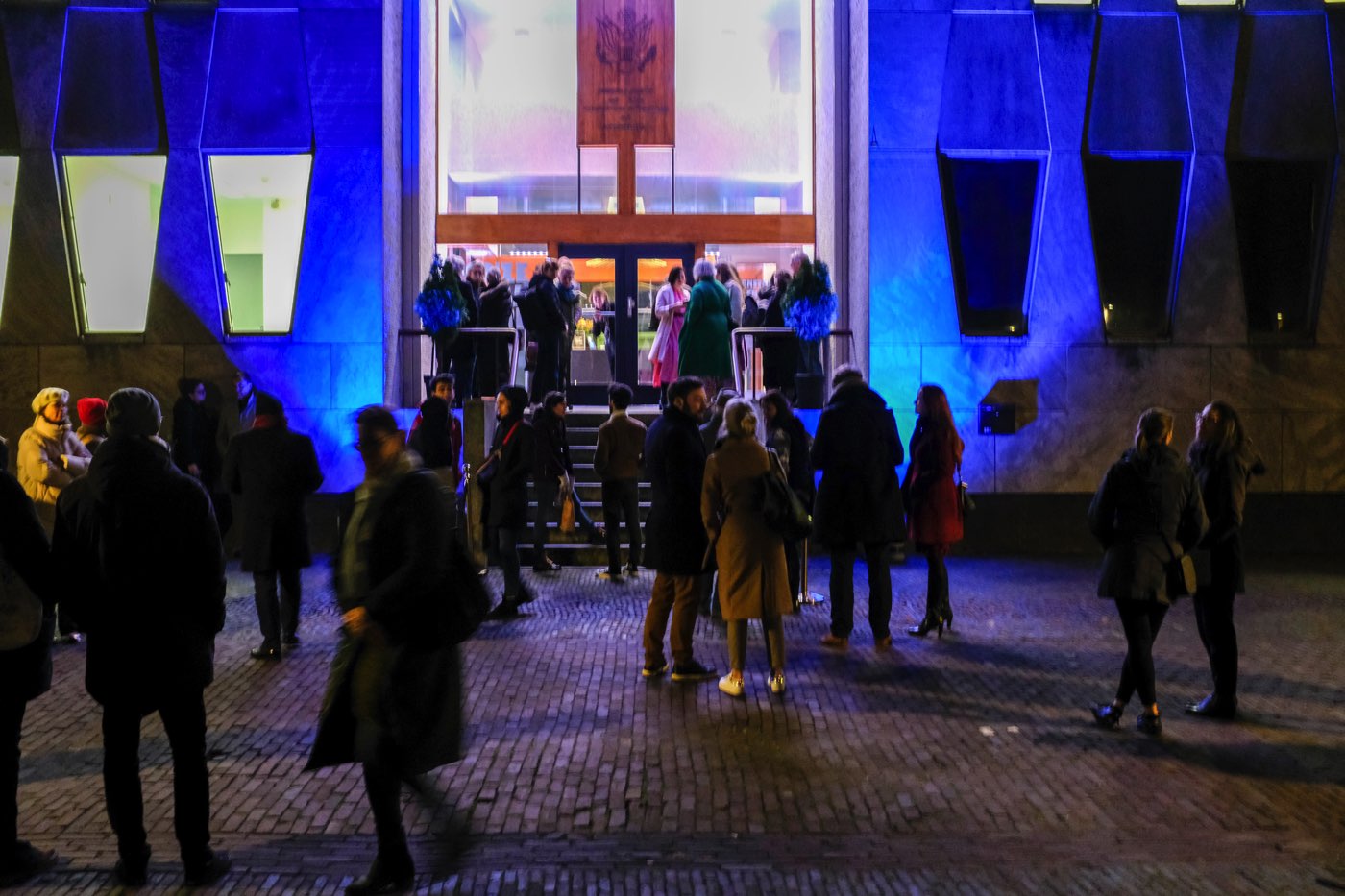 Onze Ambassade Festival
With Kim David Bots & Lyckle de Jong & Gijsje Heemskerk, Tzitzifriki, Genevieve Murphy & Andy Moor, Lise Morrison, Roel Van Heesch, Molly Haviland, Guy Livingston & Ned McGowan, Ana Rocha, Alexandra Arshanskaya, Humor Werkt, Gregor Schneider, Cesare Pietrouisti, Jack Segbars, Arno Scheper and others.
Tickets (5 euro)
https://www.eventbrite.nl/OAF
Festival
Saturday 05.09.2020 — 18:00 until 23:00 hours
Sunday 06.09.2020 – 12:00 until 18:00 hours
Location
West Museumkwartier, vml. Amerikaanse ambassade, Lange Voorhout 102, Den Haag
This year marks the second edition of the Onze Ambassade Festival, once again with a two-day programme and fully compliant with the new distancing regulations. Interactive guided tours take visitors through the entire building of the former American embassy and give them a glimpse of various exhibitions, performances and workspaces. With this exceptional cultural mix in the heart of The Hague's Museumkwartier, we are launching a cultural year full of new challenges on the occasion of this year's BinnenUIT Festival.
Onze Ambassade is a collaboration between ANNA Vastgoed & Cultuur and art institute West Den Haag, who have joined forces to show youthful art during the annual festival. This year, visitors will be taken on a trip through the many corridors and rooms in small groups, to discover in an intimate way what is going on behind the characteristic trapeze-shaped windows.
The programma is briefly and powerfully tantalising and taking you to from room to room at a glance. Kim David Bots, Lyckle de Jong and Gijsje Heemskerk are a trio of vocals, clarinet and a synthesizer who tell stories in a musical way, with influences from jazz, pop and electronic music. The experimental combination of instrumental and electronic music can also be found in Genevieve Murphy & Andy Moor and Tzitzifriki, while Lise Morrison drags the spectator into an emotionally intense and melodic musical experience. Ned McGowan & Guy Livingston will explore the boundaries of contemporary jazz compositions in their fascinating lecture 'The Speed of Silence'. The films by Roel Van Heesch and Molly Haviland provide the necessary existential reflection on everyday life in between. The interactive tour also includes a look at West's current exhibitions. The recently opened exhibition 'Tote Räume' by Gregor Schneider, the retrospective 'A variable number of things' by Cesare Pietrouisti, 'Author, platform and spectator' by Jack Segbars and the latest in the Alphabetum: 'Writing Writing'. Visitors will also get an impression of the working spaces of Alexandra Arshanskaya and Ana Rocha, two members of Onze Ambassade who will open their doors and show their work. Completed by a specially designed light installation by Arno Scheper.
The interactive tours last one hour and start every half hour, both on Saturday and on Sunday. Places are limited, so book on time. The price of the tickets is € 5,- (including a drink).