Symptom Bauhaus
A project by Hans D. Christ and Iris Dressler
28.09.2019 — 19.01.2020
Symptom Bauhaus
A project by Hans D. Christ and Iris Dressler
28.09.2019 — 19.01.2020
Music Programm
21:00 — 23:00
01. Phil Minton & Roger Turner
02. Music by Dominique Lawalree
Performed by Leo Svirsky, Reinier van Houdt and Britton Powell
03. BAKÁH
Phil Minton & Roger Turner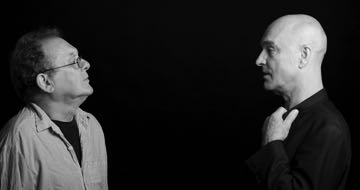 Roger Turner has been working as an improvising percussionist since the early 1970's, collaborating in numerous established and ad hoc configurations. Solo work, work with electro-acoustic ensembles & open-form song, extensive work with dance and visual artists, plus specific jazz-based ensembles have brought collaborations with the most interesting european & international musicians and performers.
For most of the last forty years, Phil Minton has been working as a improvising singer in groups, orchestras and situations, in various locations worldwide. Some composers have written pieces that specially employ his extended vocal techniques and improvisations. He has a quartet with Veryan Weston, Roger Turner and John Butcher and ongoing duos with all the above. Minton also sings with many other musicians including Audrey Chen, with whom, in the last ten years, have performed as a duo again worldwide. And recently, after a long break, he's been involved in several of American composer Bob Ostertag's projects.
Music by Dominique Lawalree
Performed by Leo Svirsky, Reinier van Houdt and Britton Powell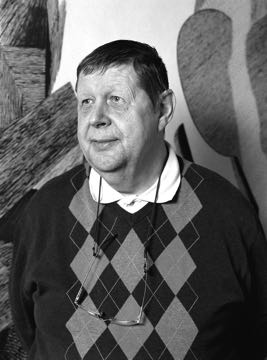 Dominique Lawalree was born in Brussels on October, 18, 1954 and has been an active composer since 1976. Since this time, Lawalree has written over 450 works, recorded more than twenty albums, and has performed countless tours throughout Europe. Throughout his music the listener finds the sounds of piano, synthesizers, percussion, fender rhodes, organ, and voice, all performed by Lawalree. Using these tools Lawalree creates miniature themes that gallop across the speakers in slow motion, stretching our normal sense of dynamics and color, effortlessly widening the stereo plane. Childlike in its playfulness and surreal to the bone, the music spins like a carrousel placed inside the Rothko Chapel.
Lawalree's sense of timbre, tone, and overarching composition is similar to a memory of cinema but not for the big screen. It seems more like an impression of a home movie whose charm can only be shared with the intimacy of a few. New Simplicity, Post-Minimalism, Proto-Ambient, or Totalism are all darts you can throw at this music but none of these descriptors quite pierce the distinct individuality that Lawalree's music is made of.
The music will be performed by Leo Svirsky, Reinier van Houdt and Britton Powell, who released the collection 'First Meeting' under his label Catch Wave.
BAKÁH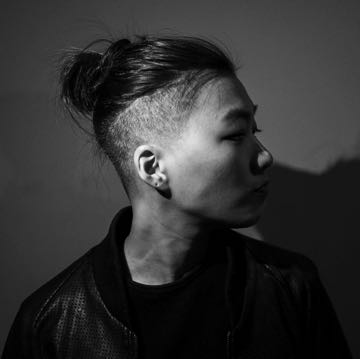 Mint Park aka BAKÁH is an electronic musician and multimedia artist based between Seoul and The Hague. Her work presents scenic and hypnotic ambient soundscapes with influences from dark techno, minimalism, and drone music, alongside immersive live visuals.