Art Basel Miami Beach 2010
02.12.2010 — 05.12.2010
Art Basel Miami Beach 2010
02.12.2010 — 05.12.2010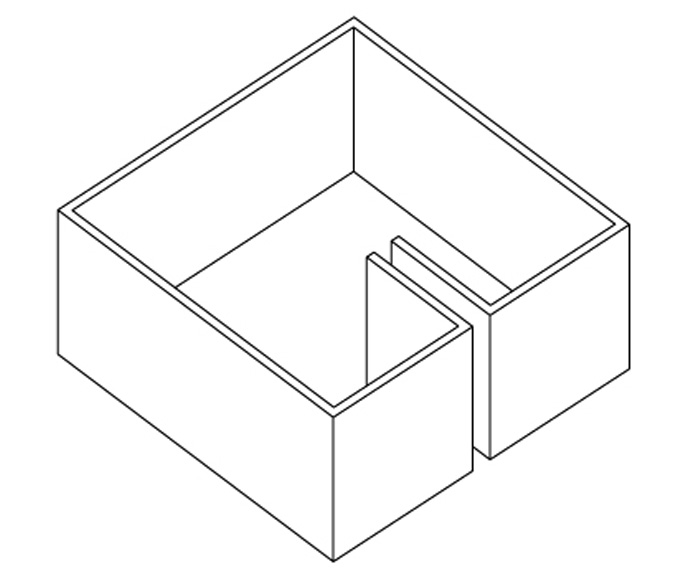 Jasper Niens, untitled (site specific installation for Art Basel Miami Beach 2010)
Marius Lut
,
Jasper Niens
, and
Jan van der Ploeg
at
Art Basel Miami Beach 2010
Open: December 2nd to December 5th, 2010
Vernissage: Wednesday December 1st 2010 from 6 PM to 9 PM
Art Basel Miami Beach
In the section Art Nova at Art Basel Miami Beach, West is presenting works by three Dutch artists: new abstract work by
Marius Lut
and
Jan van der Ploeg
inside a new site-specific installation by
Jasper Niens
.
All works have been specially made for this fair and form a collective presentation together.
Niens
is showing a sequel to his former fair presentations in Berlin and Miami with a literally and metaphorically 'closing' installation.
Lut
and
Van der Ploeg
complement this tight architectural structure with contrasts in shape, color and texture.
The work of
Marius Lut
(1976) is defined by cutting colors and even more cutting shapes. Abstract but never strictly geometrical, Lut's paintings are as direct as a logo. Lut composites his monochrome shapes, which have an enormous impact on the viewer and the surroundings, with thin layers of paint, tape, PVC or epoxy. Behind a simple looking concept of great visual impact, a system of minuscule imperfections – like a drop of dried epoxy or a pencil line – is hidden, revealing vulnerability and individualism. Lut changes our way of watching into a search for the essence of a painting or an object. Referring to Formalism, with his work Lut adds a new meaning to the factors shape, line, color, texture, material and method and manages to let us continue watching endlessly.
Lut recently exhibited at Museo del Emporda, Figueras, Spain; Galerie Donald Browne, Montreal; Hebel_121, Basel; The Royal Palace, Amsterdam; Royal Academie, Amsterdam; Aschenbach & Hofland Galleries, Amsterdam; 1646, Den Haag; Billytown, Rijswijk; and West, Den Haag, amongst other places.
After the success at NADA 2009 with his installation 5 rooms,
Jasper Niens
(1980) is presenting a new installation at the fair, specially made for Art Basel Miami 2010. The architectural objects of Niens create spaces that seem without function at a first glance. Physical obstacles such as narrow corridors or locked doors increase this feeling but are at the same time the core of his work. Fascinated by conventions and the human (group) behavior, Niens searches for limits with his work and confronts the audience with his idea about privacy, determination and solidarity. He constructs interventions, mostly made of wood or metal, which change their meaning of space both inside a building and in open air. Terms such as isolation, quest or transitions are not only topics for Niens, but can be experienced physically in his work as soon as we move inside his work. The installation he has made for Art Basel Miami Beach is strongly related to the architecture of the fairground and is directed at the audience in an unexpected imperative manner.
Niens' installations have been exhibited at NADA 2009, Miami Beach; Gemeentemuseum, Den Haag; Tent, Rotterdam; Site-ations, Zaragoza; Art Zuid, Amsterdam; and West, Den Haag, amongst other places.
In the monumental wall paintings and the intimate canvases of
Van der Ploeg
(1959), a minimalistic vocabulary of forms meets a magnificent, endless spectrum of colors. In the tradition of Piet Mondriaan's neoplasticism and the De Stijl movement around Theo van Doesburg, Van der Ploeg handles an abstract and geometrical language, but adds an inexhaustible range of colors, most of them exclusively mixed. By mastering the art of variation, Van der Ploeg renews a space and removes its functional appearance. His murals absorb the atmosphere of a space and leave behind an indescribable energy. Grip and Wave are two shapes from Van der Ploeg's repertoire that provide volume and movement in an apparently two-dimensional world. Whether in public, in an exhibition space or on canvas, Van der Ploeg configurates our perception by means of shapes, color shading and repetition and makes us discover a new dimension that rises high above color intensity, geometry and abstraction.
Van der Ploeg has recently had solo exhibitions at Hammer Museum, Los Angeles; PS1, New York; MINUS SPACE project space, New York; The Suburban, Chicago; SNO, Sidney; Waikato Museum of Art and History, Hamilton, New Zealand; CCNOA, Brussels; Museum Boijmans van Beuningen, Rotterdam; and Gemeentemuseum, Den Haag, amongst other places. He participates in numerous international and national group exhibitions and exhibits at Aschenbach & Hofland Galleries, Amsterdam; Hamisch McKay Gallery, Wellington, New Zealand; Sarah Cottier Gallery, Sidney; and Galerie West, Den Haag.
During Art Basel Miami Beach, West is presenting a new publication about a series of installations on art fairs by Jasper Niens from the last three years with a text by Philip Peters.
We would be very happy to welcome you to Art Basel Miami Beach and invite you to visit booth N 49 at Art Nova section.
For high res. photos or more information you can contact us via
info@galeriewest.nl
or +31(0)70.3925359.
The artists Marius Lut en Jasper Niens are going to be in at Art Basel Miami Beach from 28th of November to 4th of December and will be available for interviews.