Alphabetum XIII
Le Livre de Mallarmé
24.03.2023 — 08.10.2023
Alphabetum XIII
Le Livre de Mallarmé
24.03.2023 — 08.10.2023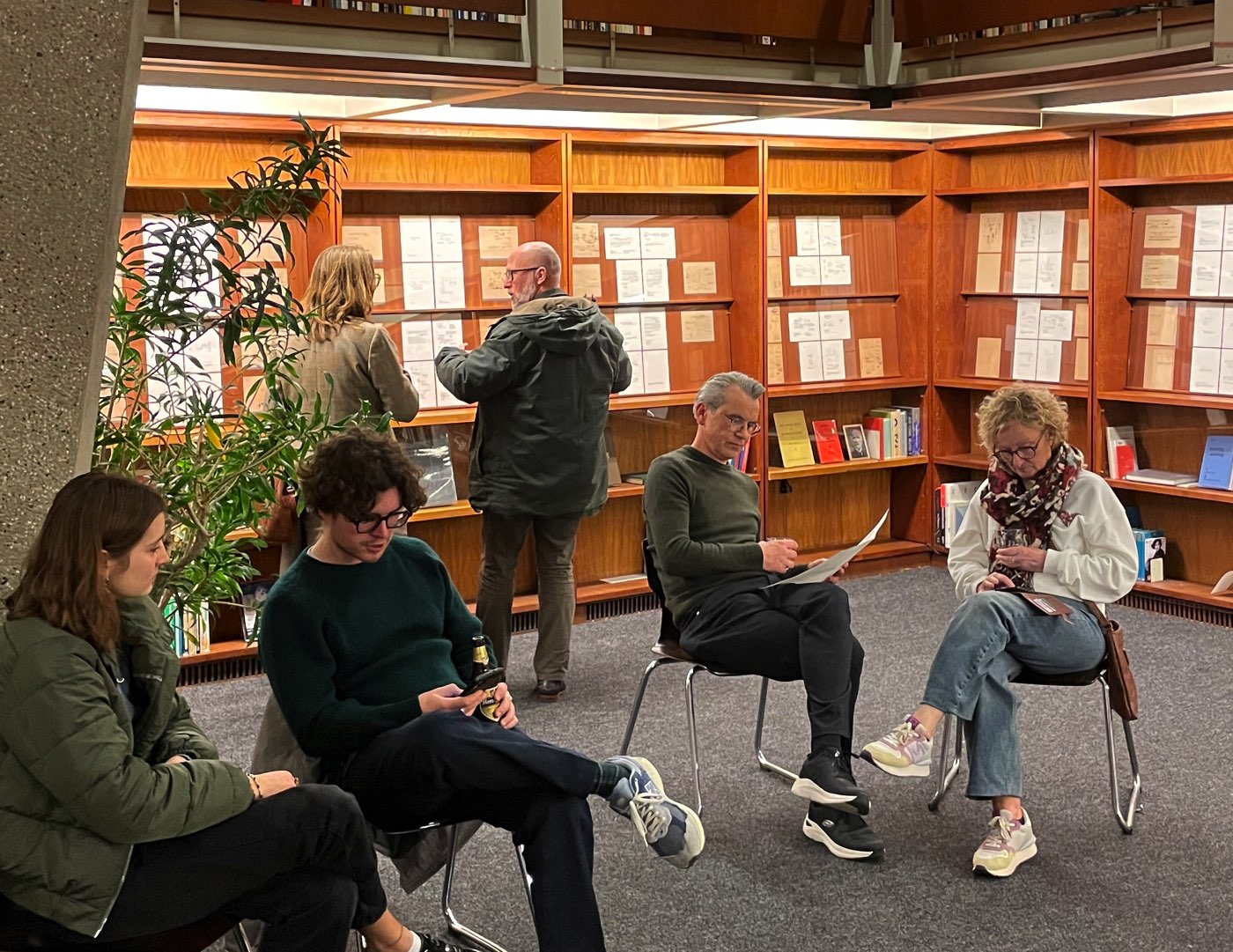 Salon, Le Livre de Mallarmé
16.04.2023, 14:00 — 16:00

entree
€ 5,-
get tickets
Led by Emily Kocken with Mischa Andriessen, Rinske Hillen and David Maroto about the impact and relevance of an unfinished work as 'Le Livre' for today's makers and readers.
During this salon, the guest speakers and moderator Emily Kocken talk about the revolutionary ideals of French surrealist poet Stéphane Mallarmé (1842—1898). Mallarmé might not have predicted that readers of today would be able to read his notes on 'Le Livre' (The Book) published in 1957, more than fifty years after his death. In these notes and letters, he bares his soul friends about the ideal work of literature. How do we deal with this intimacy of unpublished letters and an unfinished book that might or might not be meant for us to see? And now it is here, what are we supposed or allowed to do? Should we read it and keep its mysterious aura to ourselves personally, or do we share and analyse our experience of this 'book of all books'?
Mallarmé reimagined the relationship between the author and the reader and assigns the latter a crucial role and responsibility to the value of the work. Kocken will host the salon through a sea of questions on question cards in the hope of receiving answers, or even more questions, from three specialists in the field of literature, philosophy and the arts. Often referred to as 'the holy grail' of poetry and art, Mallarmé's multidisciplinary project asks to be approached through different perspectives. What lens or disposition would be helpful to fully appreciate a work of art or literature? Even that which is unfinished or still an ideal concept? Next to these conversations, the audience is invited to participate in several group reading moments during the salon, for which reading materials will be provided.
This event is organised as part of the exhibition 'Le Livre de Mallarmé' in the Alphabetum at West.
Please feel welcome to join! This event is held in English. You are also invited to send questions to Yael Keijzer: yael@westdenhaag.nl or save them for the salon during the public discussion.
Participants
Emily Kocken
(1963) is a writer and artist. She writes novels (Querido), short stories and nonfiction for De Gids and other publishing platforms. Furthermore, she creates conceptual installations, with work on paper, discursive elements and performances.
Mischa Andriessen
(1970) is a poet and writer. He has published five volumes of poetry and a collection of short stories (Querido). Furthermore, he writes for various newspapers and magazines about music and the visual arts.
Rinske Hillen
(1975) is a philosopher and writer. She studied law in Utrecht and cultural philosophy and aesthetics at the Universities of Cambridge and Amsterdam. Her novel 'Houtrot' received the ANV Award for Best Debut and was shortlisted for the Bronzen Uil. Currently, she is writing her third novel and teaches at the Schrijversvakschool in Amsterdam.
David Maroto
(1976) is a visual artist based in the Netherlands. For his dissertation at Edinburgh College of Art, he set up a research project called 'The Artist's Novel: The Novel as a Medium in the Visual Arts', which has been recently published in a two-volume book (Mousse Publishing). Maroto has an extensive international artistic practice.