Onze Ambassade Festival
04.09.2021 — 05.09.2021
Onze Ambassade Festival
04.09.2021 — 05.09.2021
▶ Performances zaterdag 04.09.2020
(20:00 tot 3:00 uur)


Curator Music Program:
Alex Andropoulos
Sholto Dobie
Sholto Dobie is a musician and sound artist working with self-made musical instruments and field recordings, often combining the two in both his live performances and recorded work. These two approaches are greatly intertwined as they both toy with the warping of time and space, but each in a very unique way. His recorded work functions as a form of textless narrative documenting travels and everyday experiences, collaged together and often combined with his own musical compositions. His live performances employ his self made drone instruments, sonically influencing space and heavily warping notions of time, heavily influenced by and reacting to the ambience of the room and the audience. The result is something of an instrumental narrative, reflecting the character and mood of the environment it is performed in.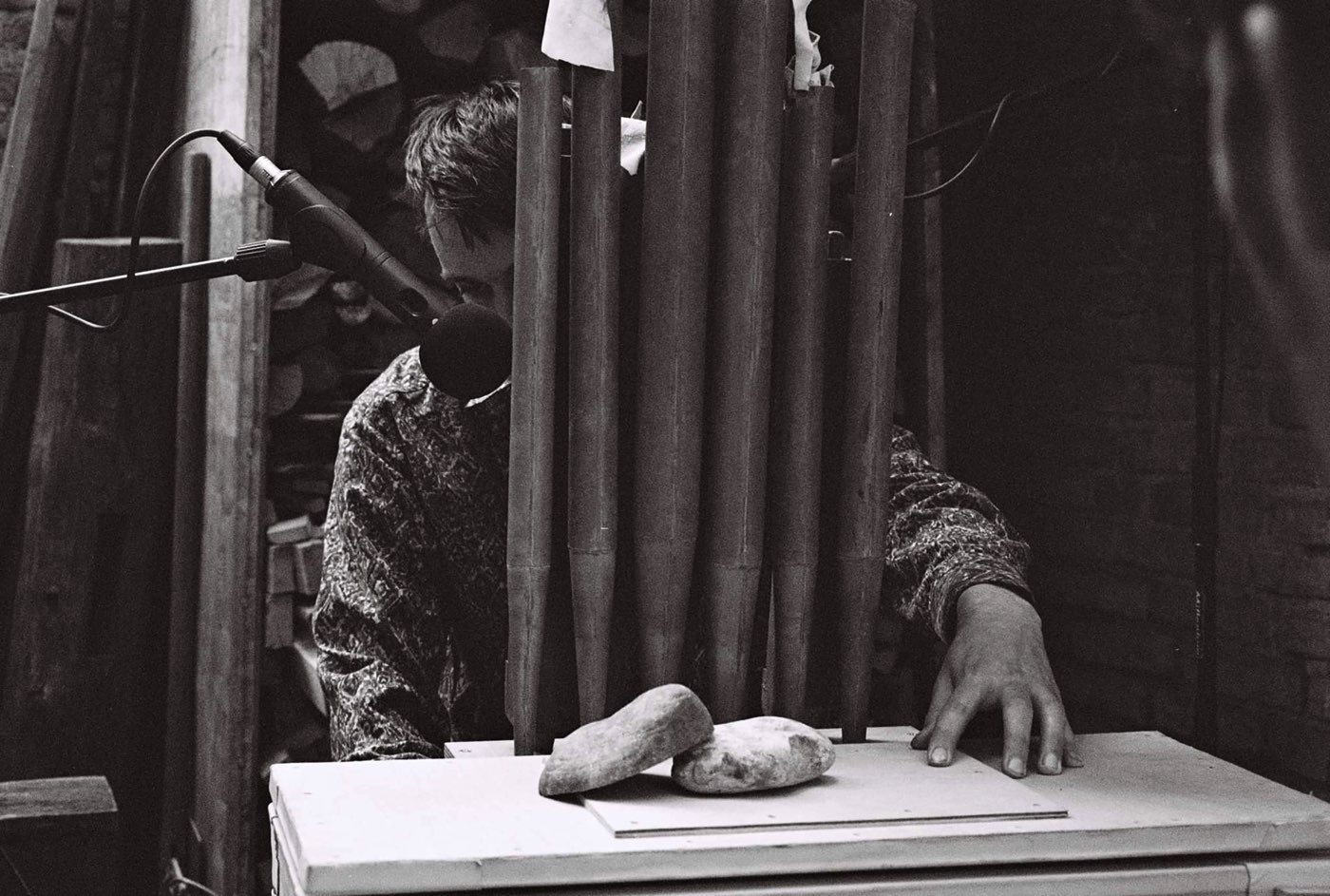 Hiele
Roman Hiele is a composer and performer of electronic music. He has released seven albums between 2013 and 2020 on Belgian labels Ekster, Ultra Eczema, and his own imprint Universal Exports which he co-runs with musician Yves De Mey and designer Allon Kaye. Hiele performs his music globally and has completed several artist residencies at EMS Stockholm (2015), RBMA Paris (2015), DeSingel Antwerp (2018), and Kunstencentrum Vooruit (2020). He has collaborated with numerous other musicians, as well as undertaking music and sound design work for film, theatre and art projects. Between 2018 and 2021 Hiele ran the restaurant/music venue Table Dance in Antwerp with chef and artist Michelle Woods.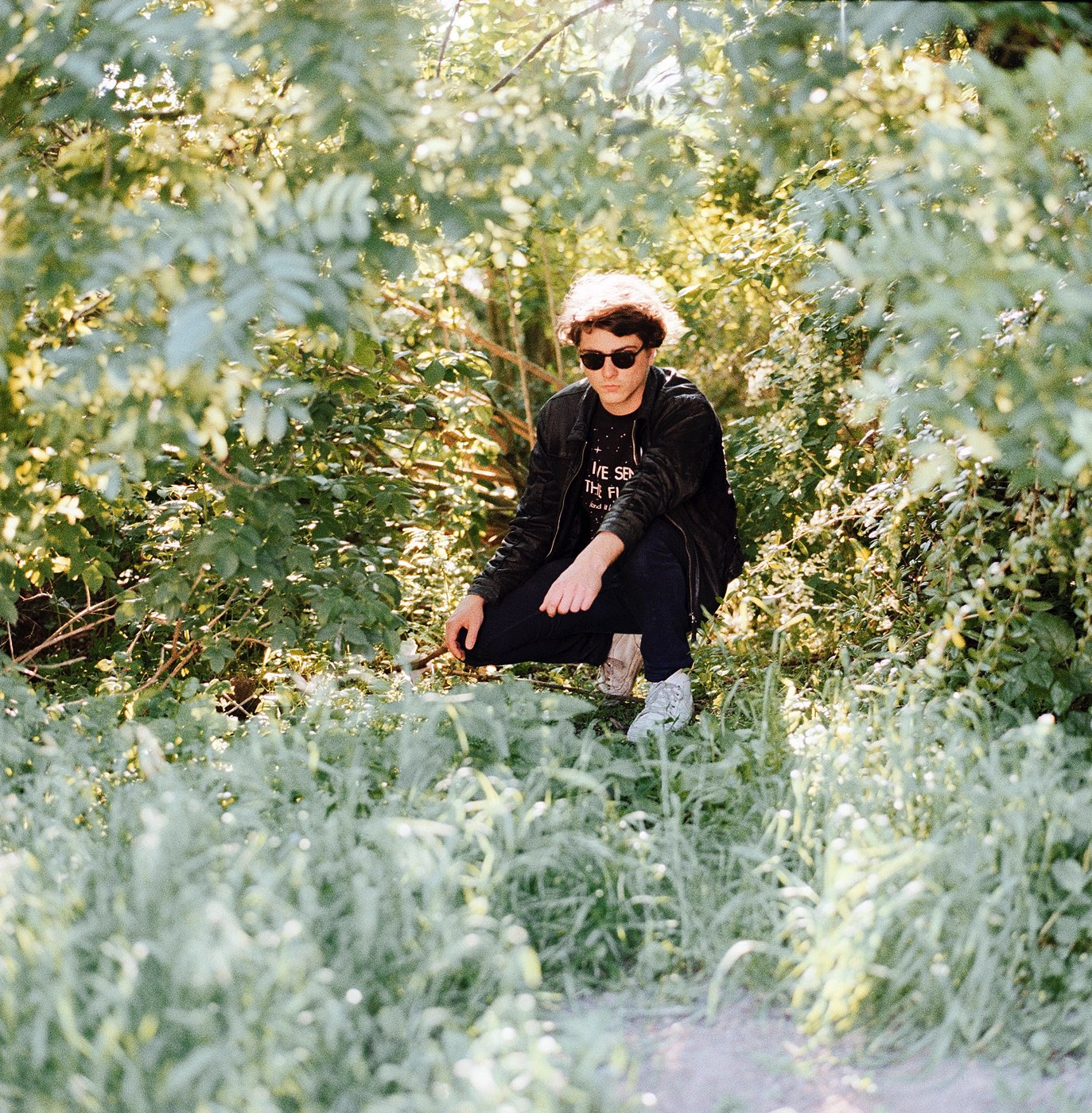 Orphan Fairytale
Orphan Fairytale creates fantastic narratives through a blend of ambient composition, folk music and instrumentation and fairytale aesthetics, visible in the props and costumes she uses when performing, and in the visual work accompanying her releases. These are extremely elaborate and layered, yet visibly handmade, revealing they are the creations of one eager to escape the constructions of everyday life. Although the music is instrumental, the narratives take the form of soundscapes or scores to one's journey through the magical world Orphan Fairytale creates.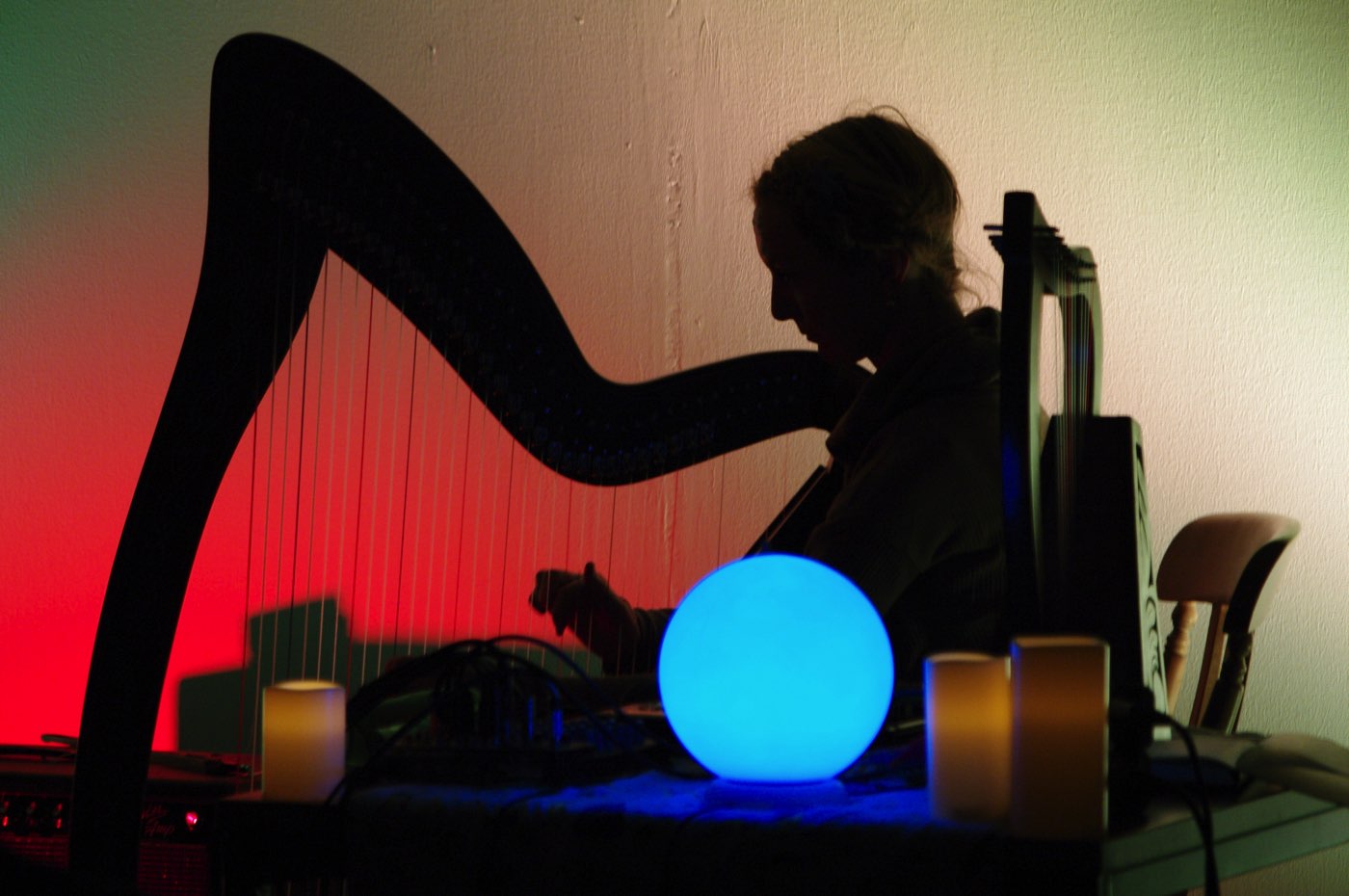 Black to Comm
Hamburg composer/musician Marc Richter utilizes vinyl & shellac loops, antique electronic & pump organs, Argeiphontes Lyre, YouTube samples, processed (and pure) voice and field recordings, and various obscure acoustic and electronic instruments and effect devices to create intricate multi-layered collage based works combining the organic warmth of vintage recordings and machinery with futuristic technology. Although the analog texture of his music discloses an almost romantic liaison with the past it is far from being overtly nostalgic. Contrary to the vast majority of so-called experimental music his output is often haunting and dreamlike, melancholic and catchy.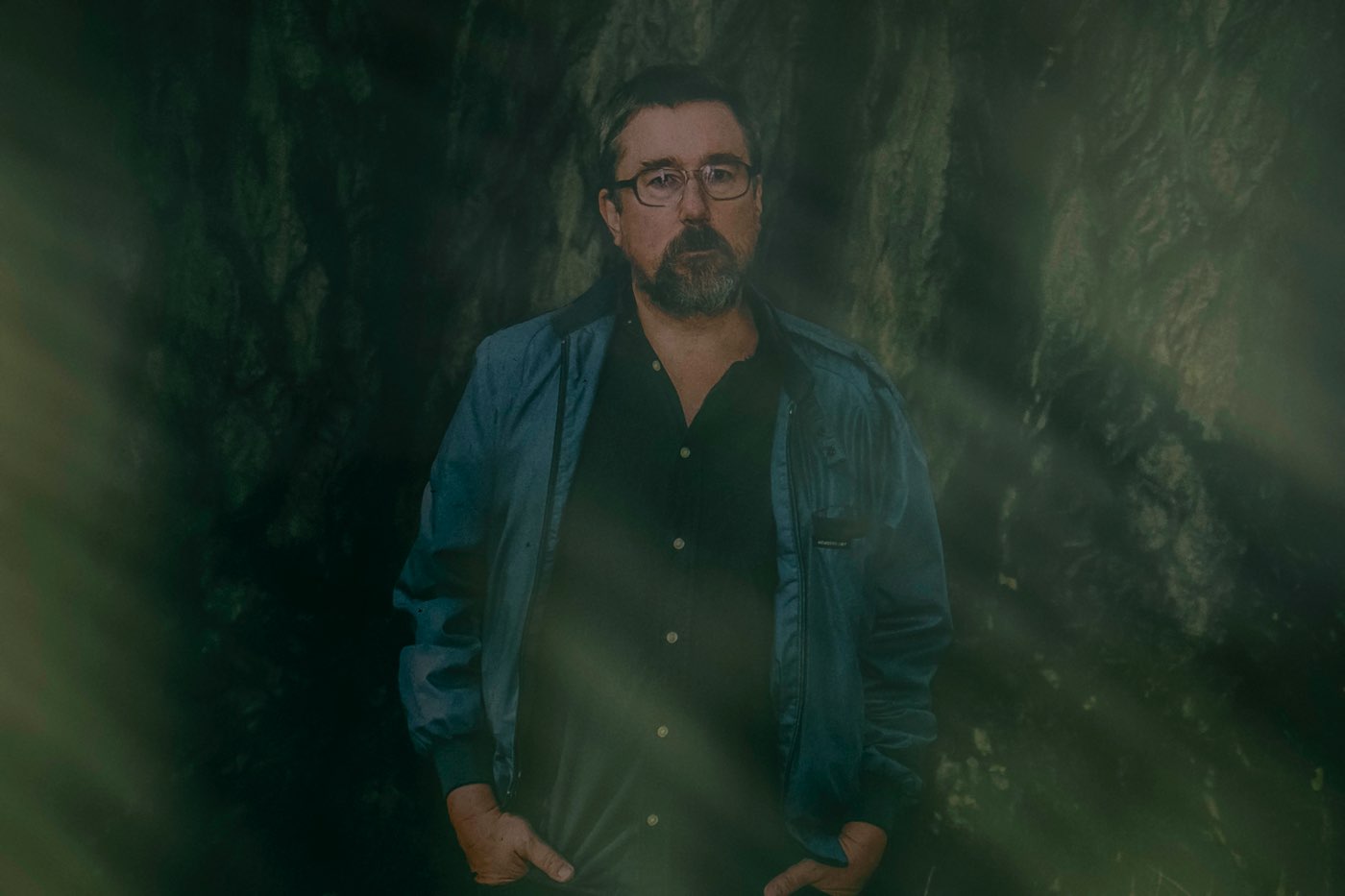 Clara Lissens
Clara Lissens is a multidisciplinary artist and musician and has built up an oeuvre in which performance and sound art play a prominent role. You may also know her from De Batteries, the obscure sound laboratory duo with Yasmin Van der Rauwelaert. With her musical work, Lissens shows how discomfort, pop music and Dadaism become a particularly exciting ménage à trois. She already demonstrated this with the album Lilith released in 2020 and her ep Diviner released in 2021 by KRUT.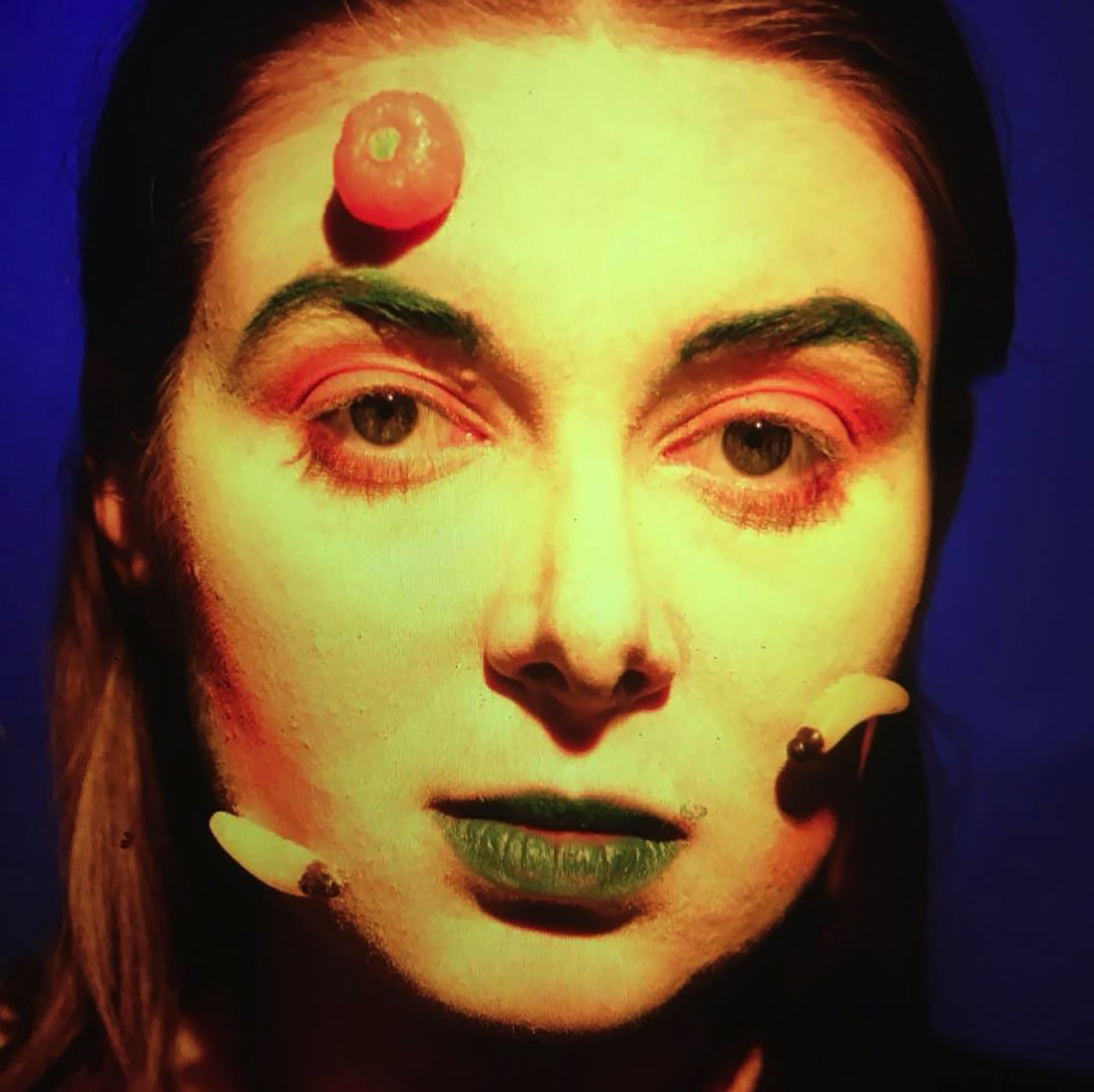 Radio Tonka
RadioTonka is The Hague's underground radio station, since 1994. Next to a very diverse night radio broadcast program on DenHaagFM, RadioTonka functions as a roaming stage and platform, supporting djs and musicians, with a focus on new talent, experimentation and artistic growth. For the 'onze ambassade' festival RadioTonka has curated 'the alphabetum' with a thrilling lineup of experimental live-acts and expert djs from the The Hague area.
Dj Kipkillah (dj) (Third Stream, Bebop & Post Jazz)
Keta Gözlüm (live) (granular vocal trip)
Storm op de Maan (live) (bitter sweet space electronics)
Miss Nixon, (live) (dance-able modulations)
Duistere Bardo (live) (haunting acid house)
Deirdre Direktor (dj) (gritty electro)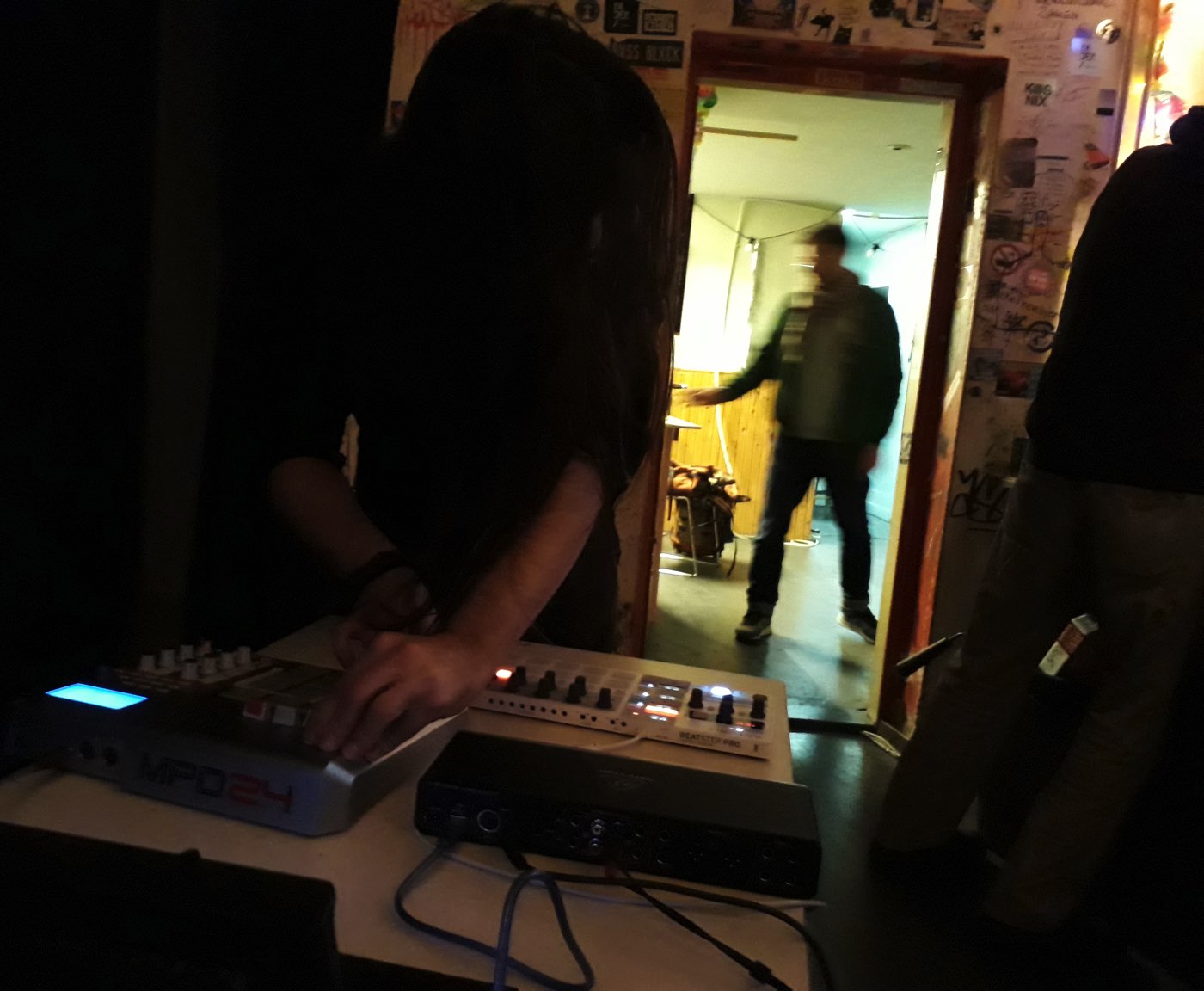 ▶ Performances zondag 05.09.2020
12:00 tot 18:00 uur


Curator Muziek Programma: Alex Andropoulos
Trio Conflux
Trio Conflux is an extraordinary ensemble that connects and merges stories, sounds, people and instruments. The repertoire from dance, concert, church and banquet hall, from the Middle Ages, Baroque, Romantic and the 20th century, is suprising and transporting the audience, as it were, through a time machine. 'Unheard of' is the special combination of instruments: alto, tenor trombone and sackbut (Anton van Houten); alto horn, euphonium and tuba (Arne Visser); piano, organ, percussion and harpsichord (Marianna Soroka).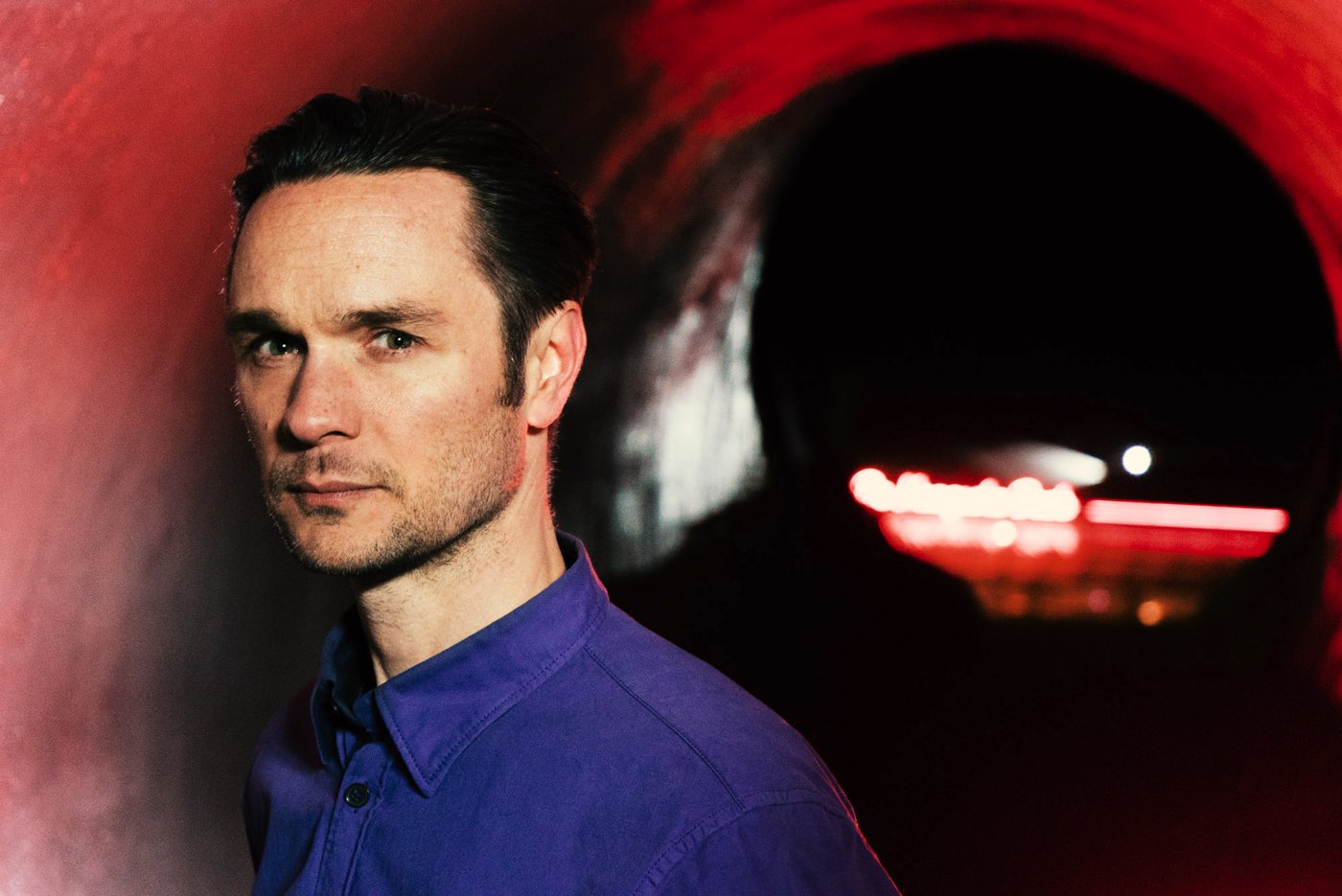 Miaux
Miaux is a mistress of elaborate keyboard shenanigans of a soundtrackesk nature. It is soaked with haunted, lonely qualities that touch the edges of mystery like a torch. Armed with a Casio and devastating song writing skills, her music is minimal, melancholic and timeless. Sarajevo born Antwerp resident Mia Prce released 3 LP's on Dennis Tyfus' label Ultra Eczema.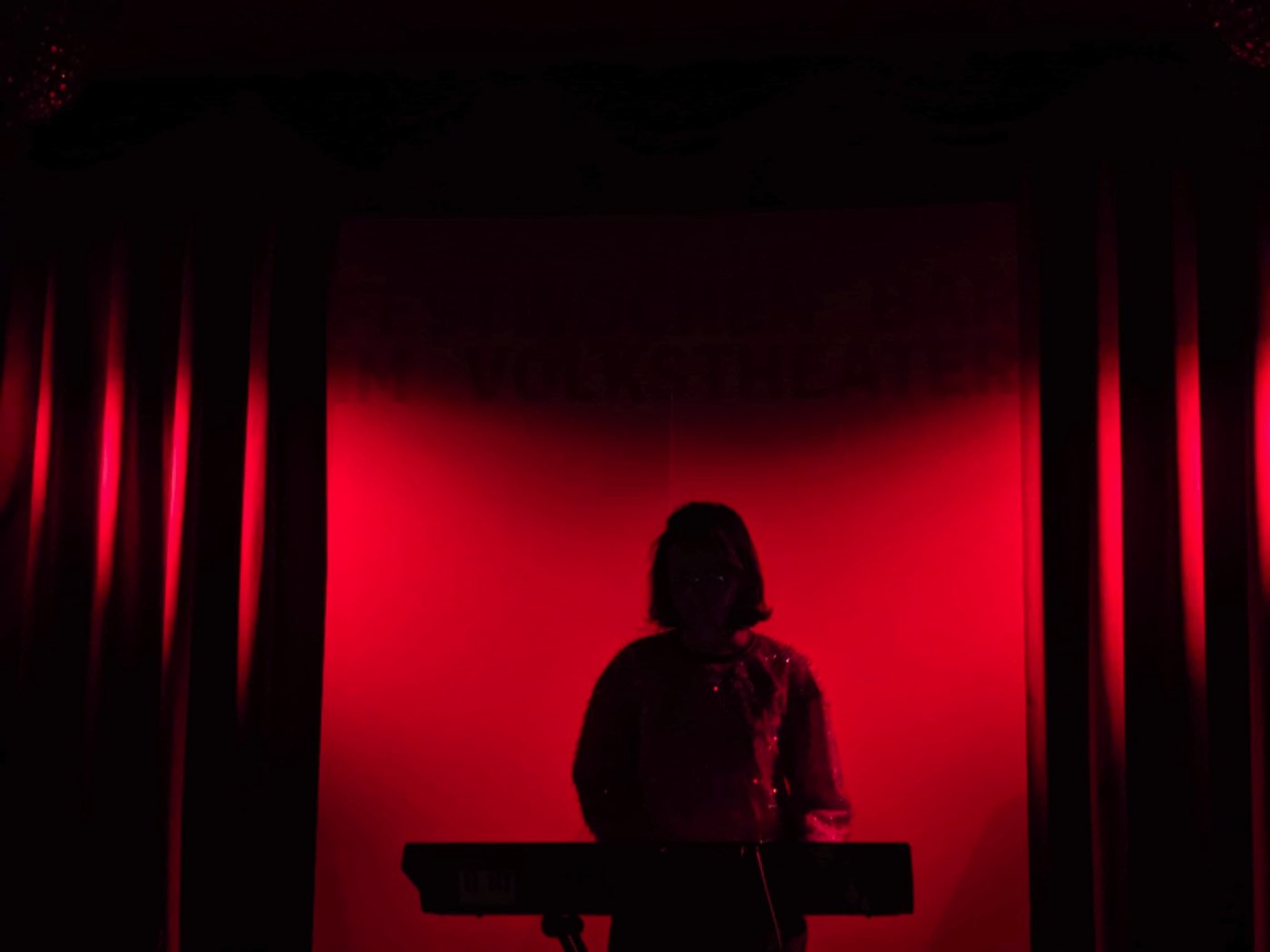 Velma Spell
Under the persona Velma Spell, Liew Niyomkarn and Inne Eysermans create playful performances and audio essays. Velma Spell combines sound, music, text, objects, electronic devices and environments. Possible narratives arise from the spatial composition in which the two workers animate a given space. Velma Spell draws inspiration from mythological to scientific approaches and documentary material.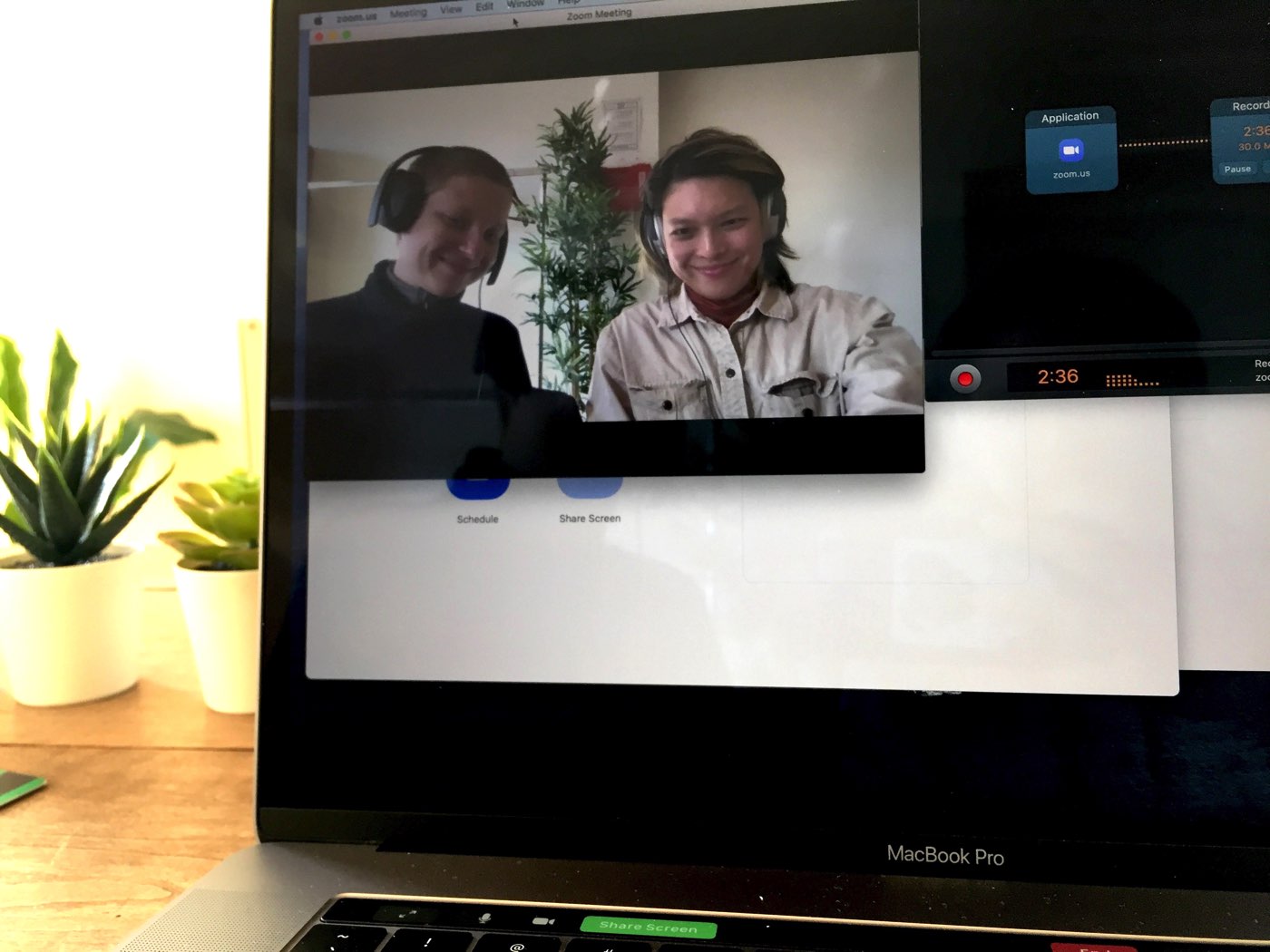 Spoelstra
Far fetched mutations of noise rock, math, avant garde, electronics and country all meticulously constructed on the spot by one man with a guitar, a synthesizer, samplers and effect pedals. What Spoelstra does is radical and certainly menacing for the average dancefloor, though Spoelstra firmly believes there is no reason to let abrasive riffs, loose strings, stumbling patterns, rural outbursts and tearjerking twists stand in the way of a good song unless it is funny.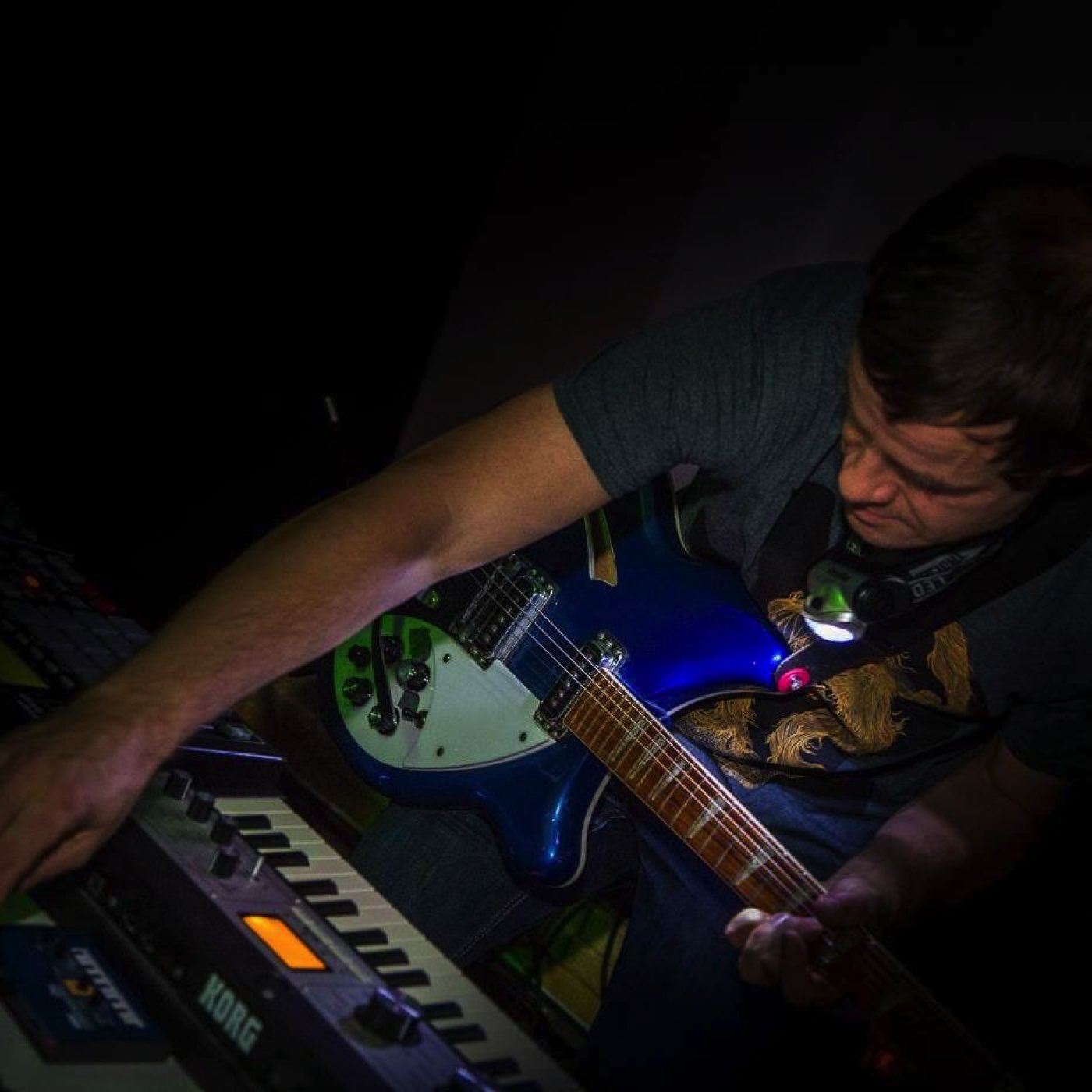 Han Bennink en Joris Roelofs
Clarinetist and alto saxophonist Joris Roelofs (1984) is one of the most adventurous musicians of the young generation. Starting out as a genuine bebopper, he has developed in recent years into a versatile reed player who doesn't shy away from the most daring experiments. He regularly performs with the ever-young drummer Han Bennink (1942), who pretty much invented New Dutch Swing. A style in which avant-garde and jazz tradition embrace each other and a lot of musical risk is taken.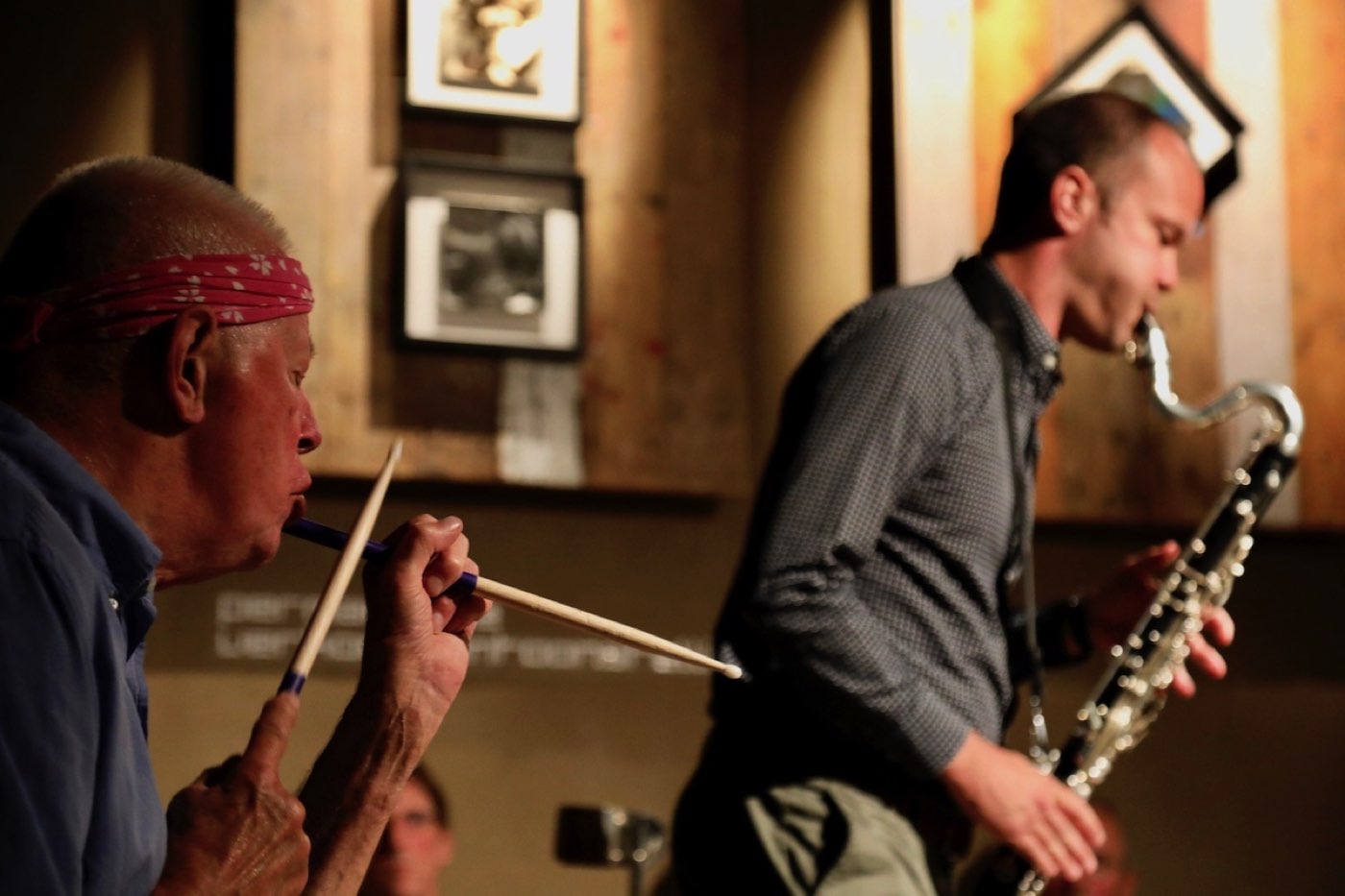 Linus Bonduelle
Linus B is an interdisciplinary artist based in Rotterdam, and co-host of Ever Widening Circles, a weekly show on Worm Radio. By mending and bending recordings of everyday life, his live sets are an inquiry into the sampled quotidian, as well as an escape from it. Given he's a happy hiker in Summer, expect him to splay out a knapsack full of freshly encountered sounds.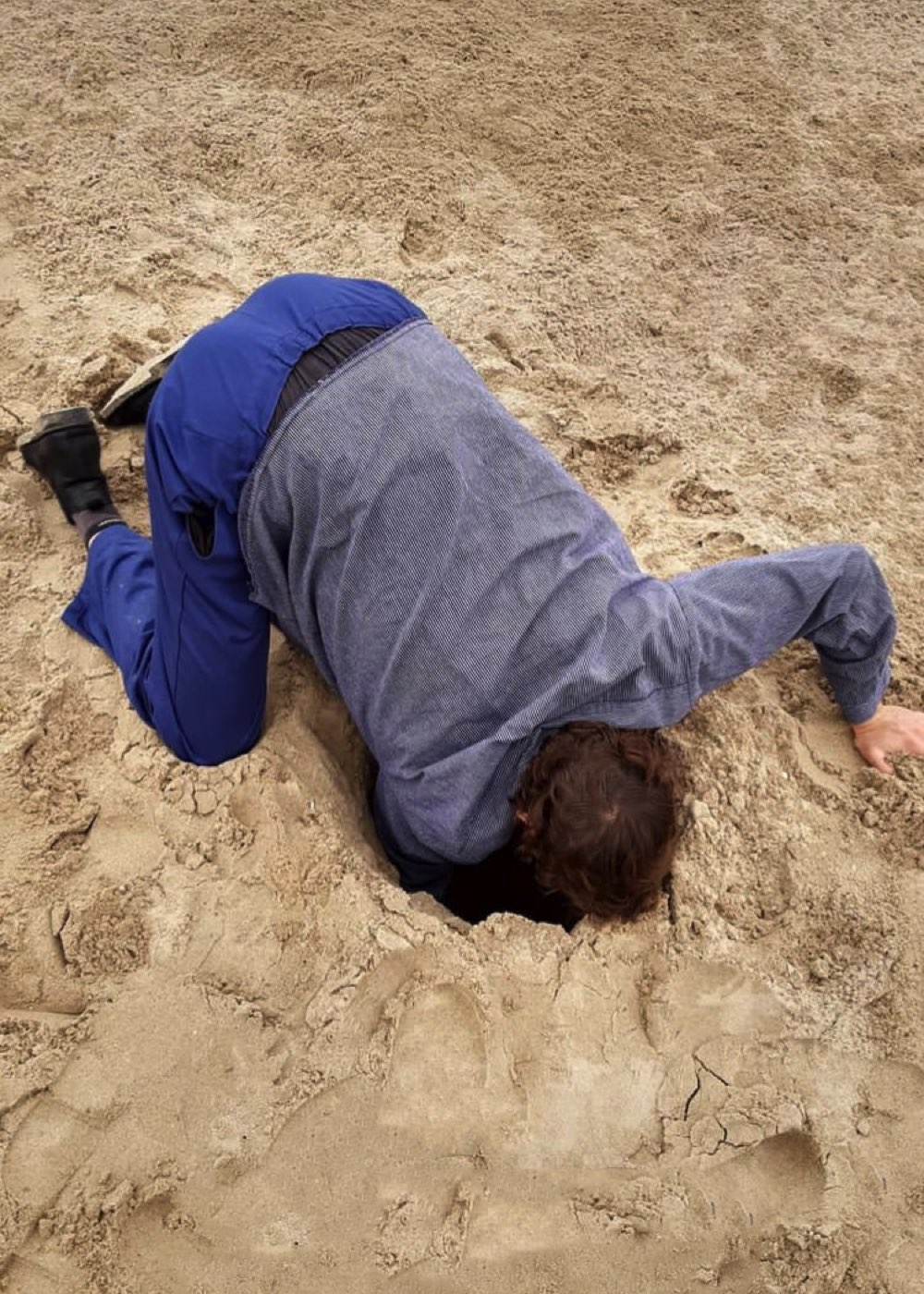 ▶ Tentoonstellingen West
1. Lee Kit
Lovers on the Beach
Lee Kit doesn't necessarily connect to the cultural context of the exhibition. In his work he often focuses on more universal elements. The work seems to breathe the atmosphere of the space it is surrounded by. Therefore these works are never the same when shown somewhere else. In a similar way the work absorbs the gaze of the viewer. Lee's work asks for the unhurried reader. As Johannes Vermeer did in his paintings, Lee dwells on subtle daily domestic moments for which there is no time or space in an efficient, capitalist society.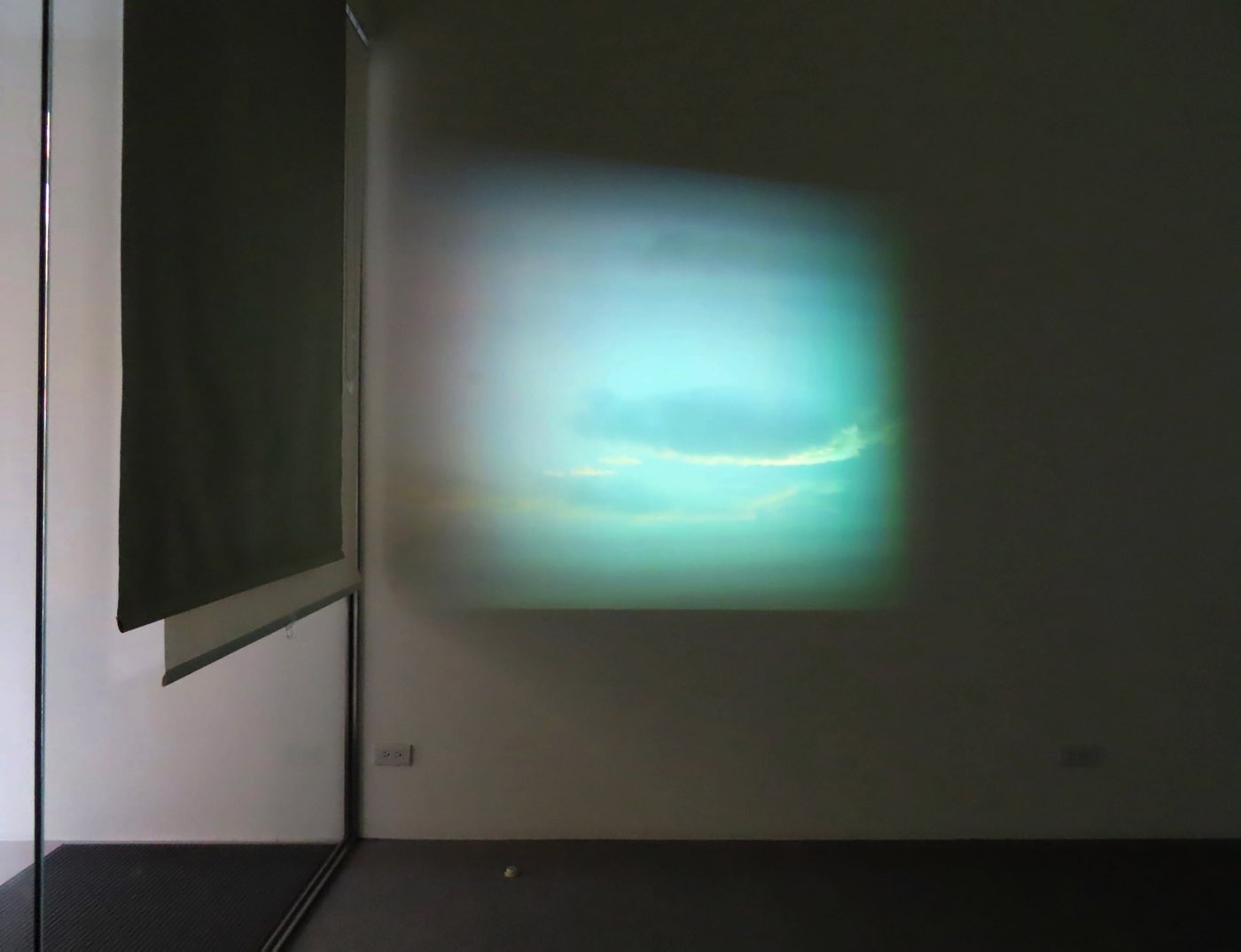 2. Alphabetum VIII
Ruud Janssen: Gebareniconen
Language is not just letters, sounds or writing. It is initially dependent upon the senses, after which notation systems develop that opt to capture the communicable message and try to make it 'readable'. Ruud Janssen's model of Sign icons is an attempt to provide a sign script that can stand on its own, without being a derivative of another script. Fitting with the Alphabetum, the exhibition is a crossover between language, theory and esthetics.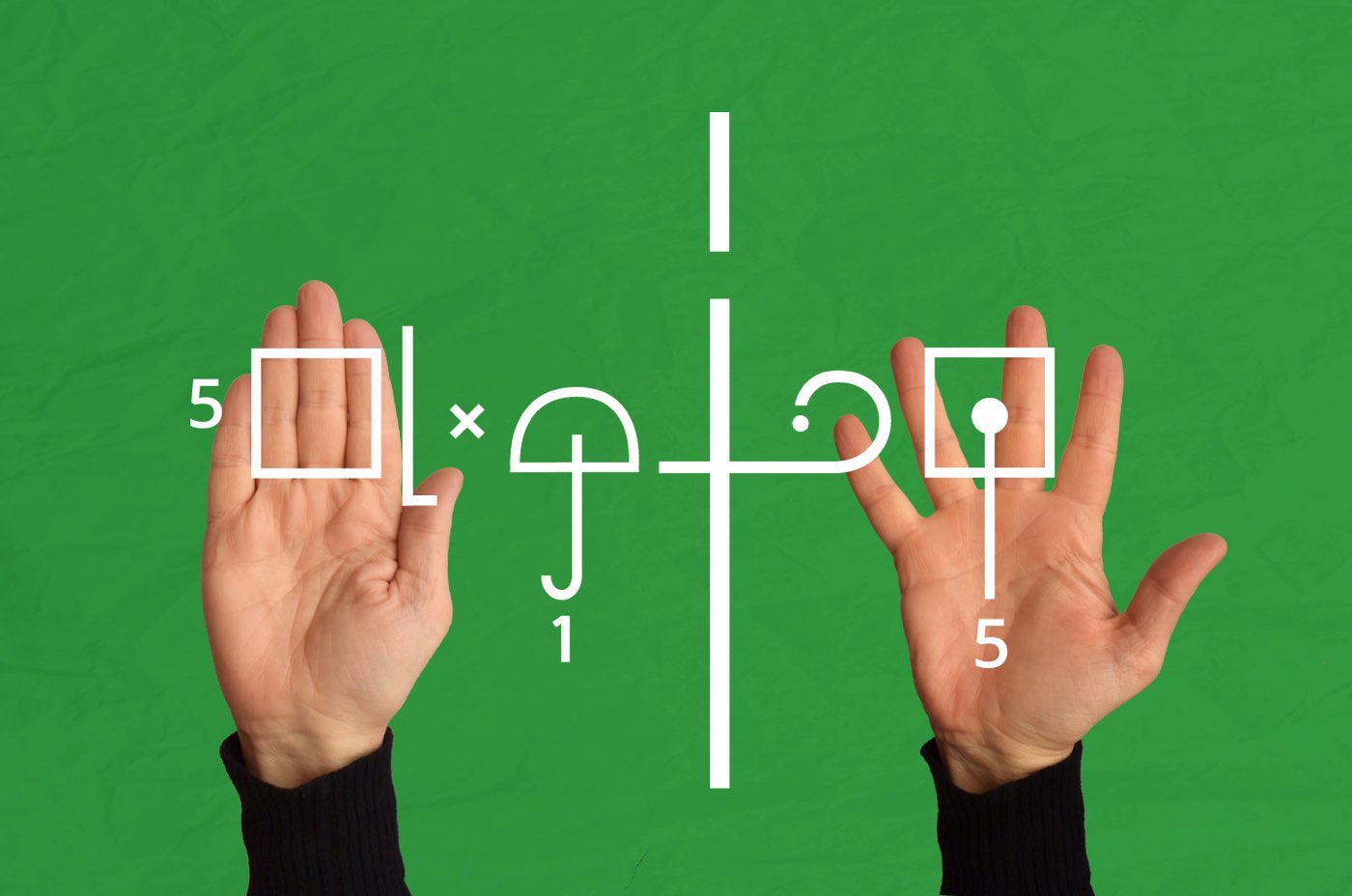 3. Cesare Pietroiusti
A variable number of things
The work of Cesare Pietroiusti is not focused on art as an object, but on life itself as a form of art. Since 1977, Pietroiusti has built up a very impressive oeuvre with a continuous flow of presentations. At West he will show a monthly changing selection of his works in the 'corner offices' of the former American embassy. Varying from early works and 'artworks to be ashamed of' to works that have never been shown or are new.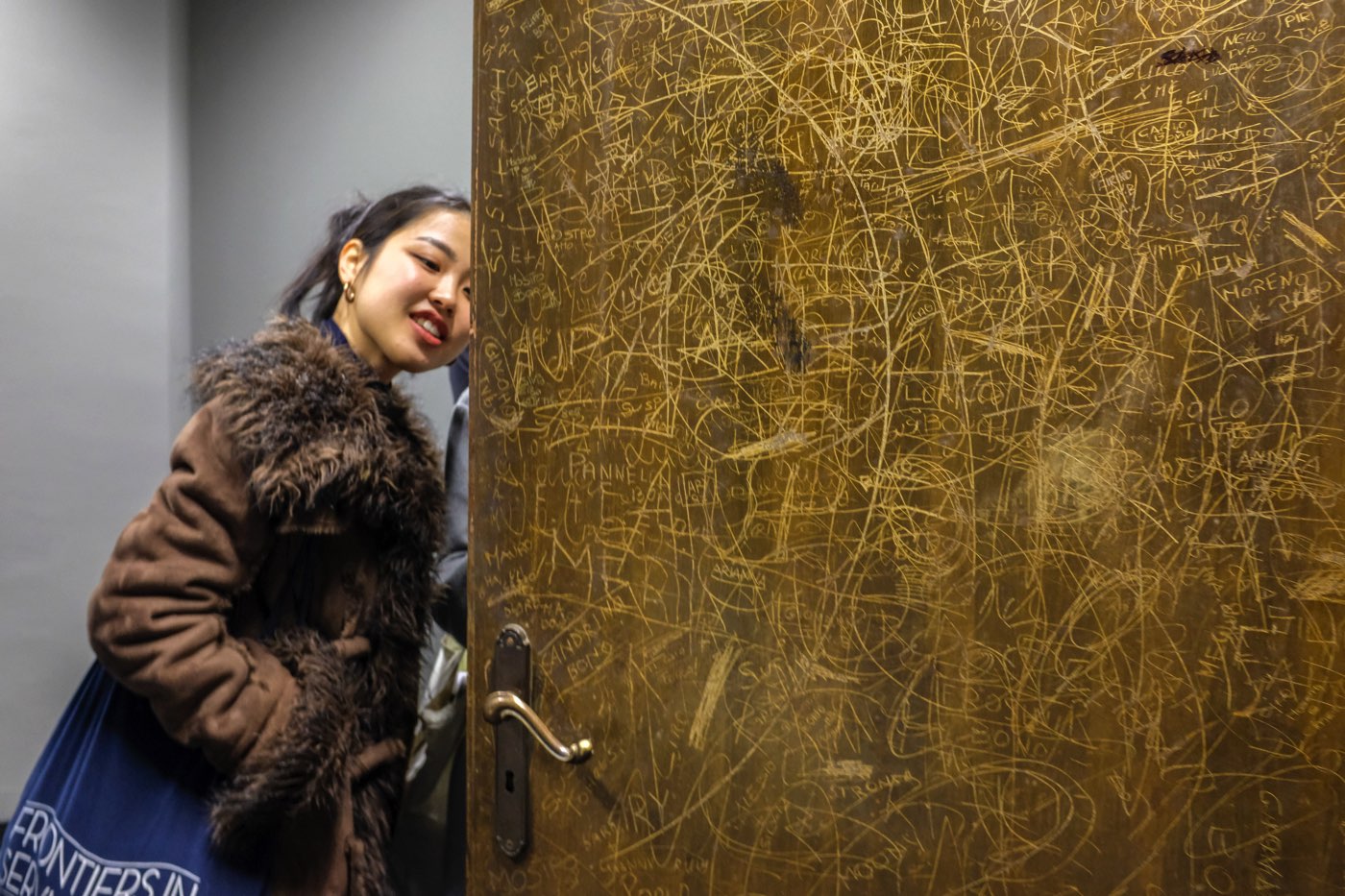 4. Agnes Mezosi
Brutalist Marcel Breuer
The former American embassy is a recognizable national monument with a unique architectural and substantive significance. The diplomatic office building with its clear structure, an auditorium and a library is, next to the Bijenkorf in Rotterdam and the head office of the Van Leer Vatenfabriek in Amstelveen, one of the three buildings designed by Breuer in the Netherlands. In the photographs of Agnes Mezosi we see the similarities and differences between the different locations.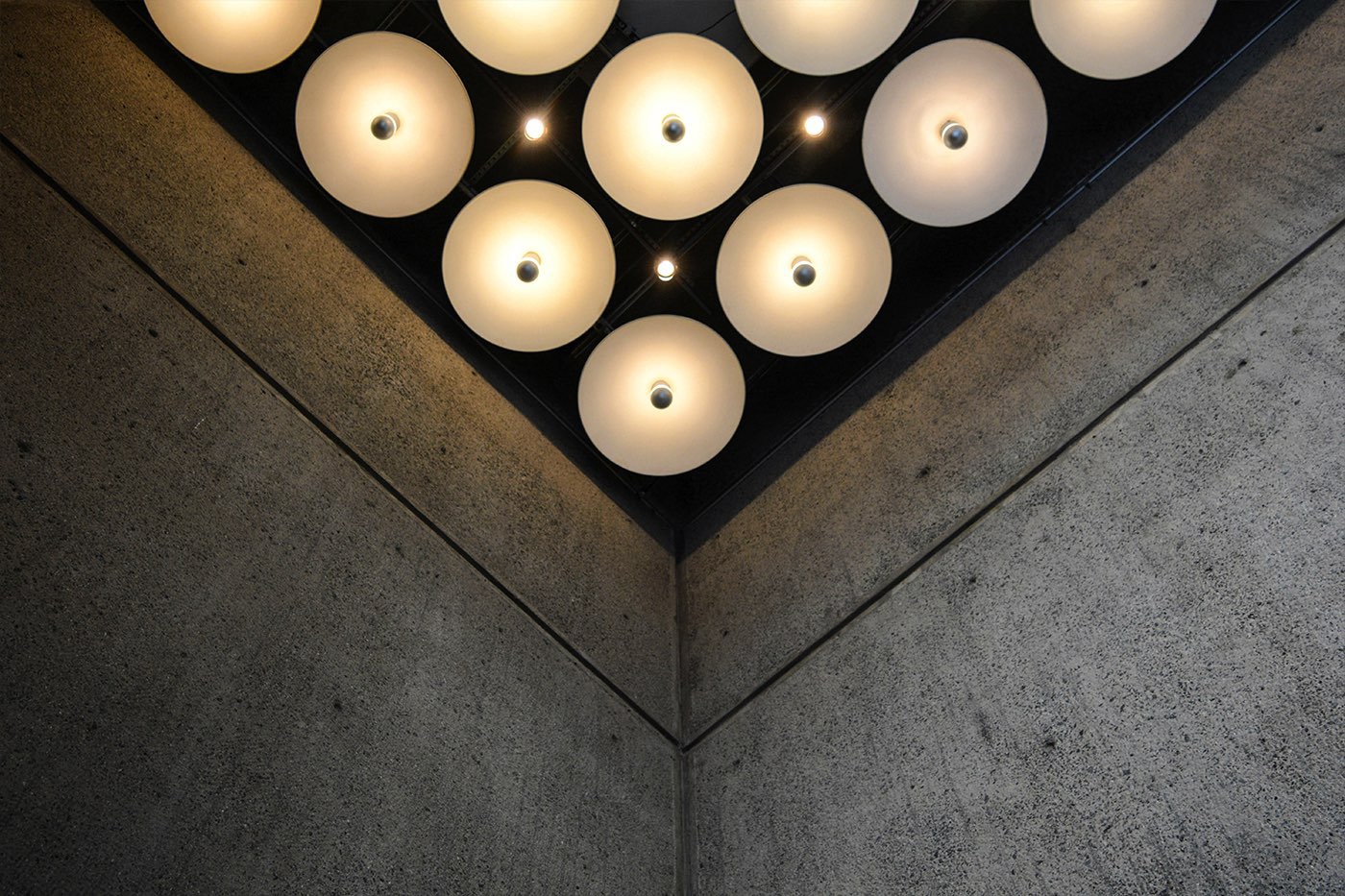 ▶ Film
Marina Fragioudaki
Marina Fragioudaki is a film maker employing autobiographical video documentation as a means to share existential and lyrical reflections, often absurdly depicted through her choice of images and subject matter, yet always powerfully relatable. Old family footage is seamlessly mingled with her own documentation of everyday life and the subtle forces that shape it, resulting in abstracted yet overtly honest reflections on time and existence. There is heavy experimentation in the technologies and methods she employs when filming and editing, which, in combination with her very physical and a-typical use of sound, gives the viewer the impression that they themselves could have been holding the camera.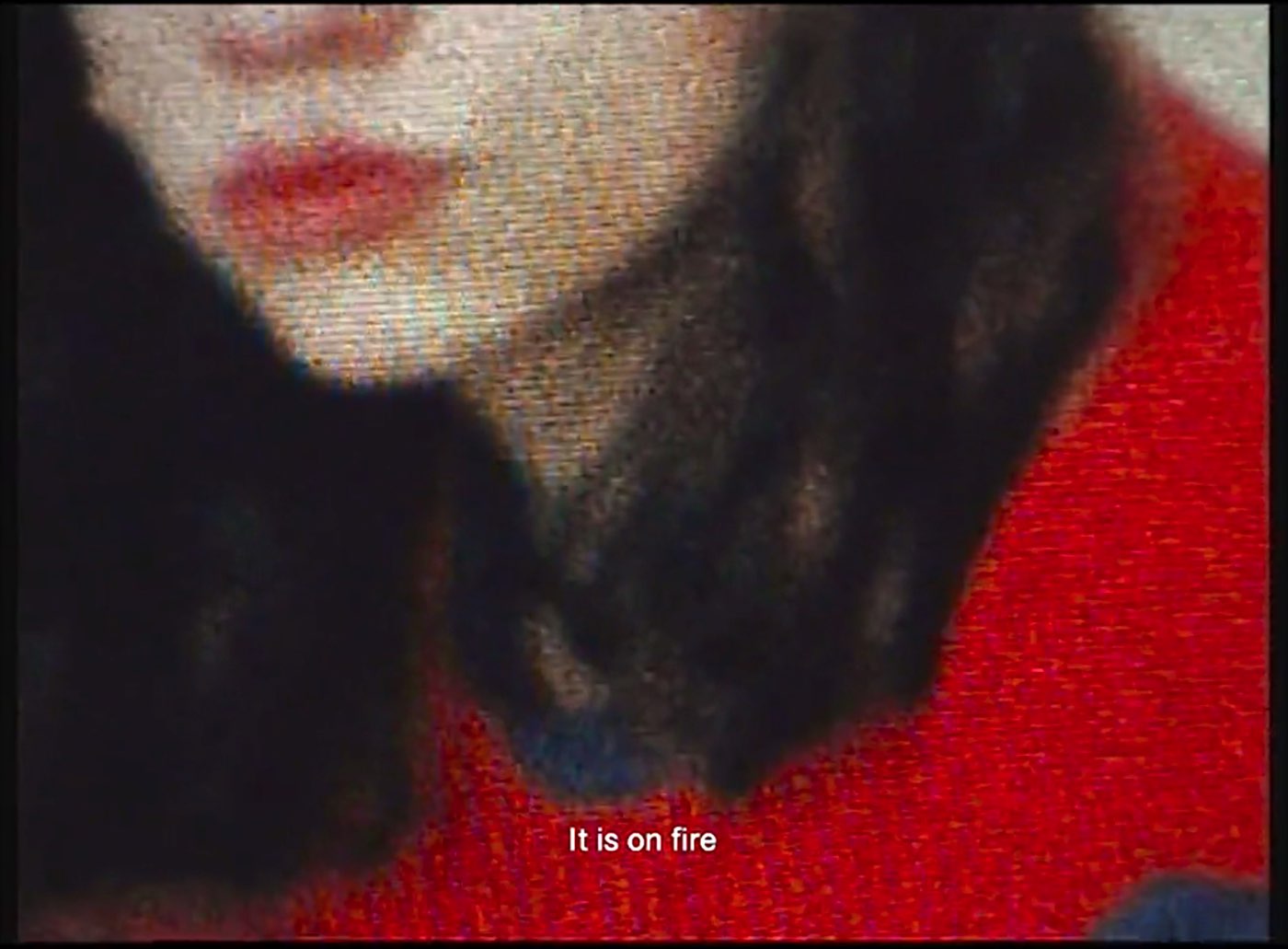 ▶ Open studios
Alexandra Arshanskaya
Alexandra Arshanskaya uses different techniques to create her art. She combines painting and drawing techniques, photography, videography, installations and performances. Her work is dedicated to spatial perception and includes a broad exploration of representations of space. She also collaborates with musicians, where she paints live and is guided by the music. Alexandra will show diverse work during the festival.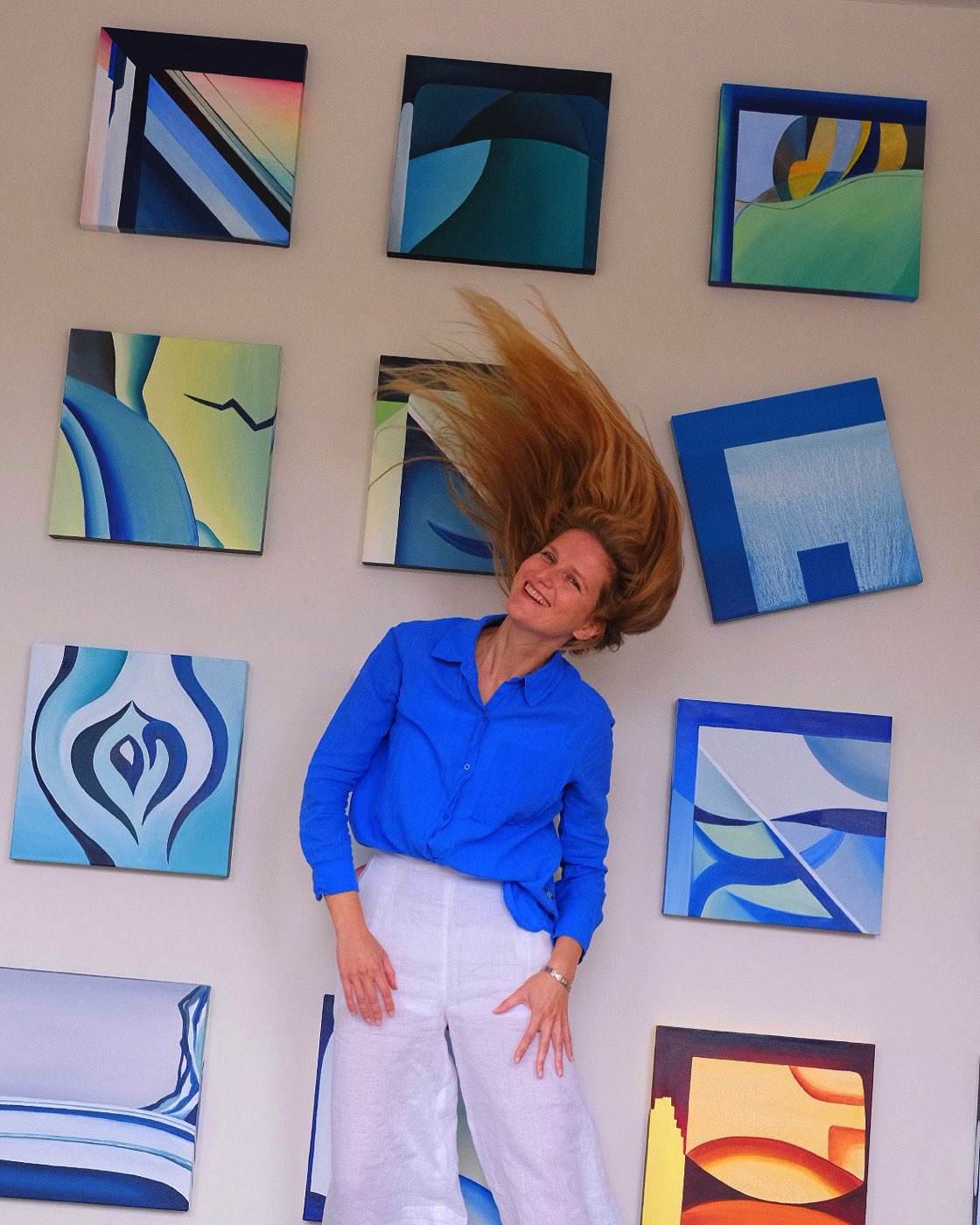 Lucía Contreras
Visual artist Lucía Contreras (Lima, 1974) combines various techniques and materials. During the festival it is possible to have a look at her "Rainforest" project: a growing paper installation in which animals play the leading role. The artist will be present and show her working process to visitors. Her work is usually inspired by nature, but also by myths and (true) stories.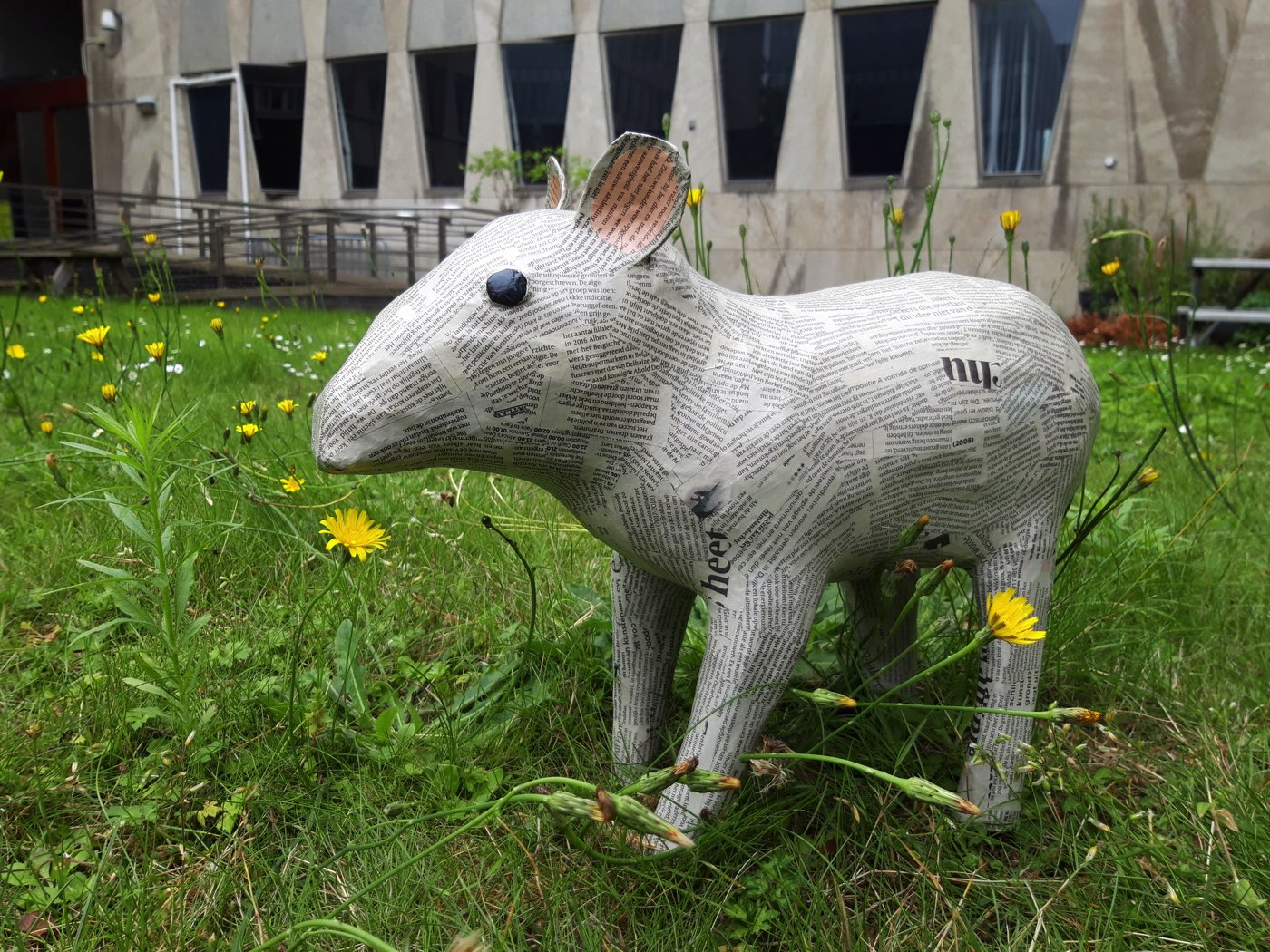 CompanyFilms
CompanyFilms shows short films they produced during the past years. Whereby 'Stand-by me' was even the official Dutch Oscar submission. All the short films have won many international awards but are still meant to be enjoyed. So do that with all your heart and hopefully you will be touched by them. Have fun watching! For over 16 years CompanyFilms and Aiss Leeksma Pictures (ALP) have been making high quality films. From commercials and corporate films to (cult) documentaries and movies.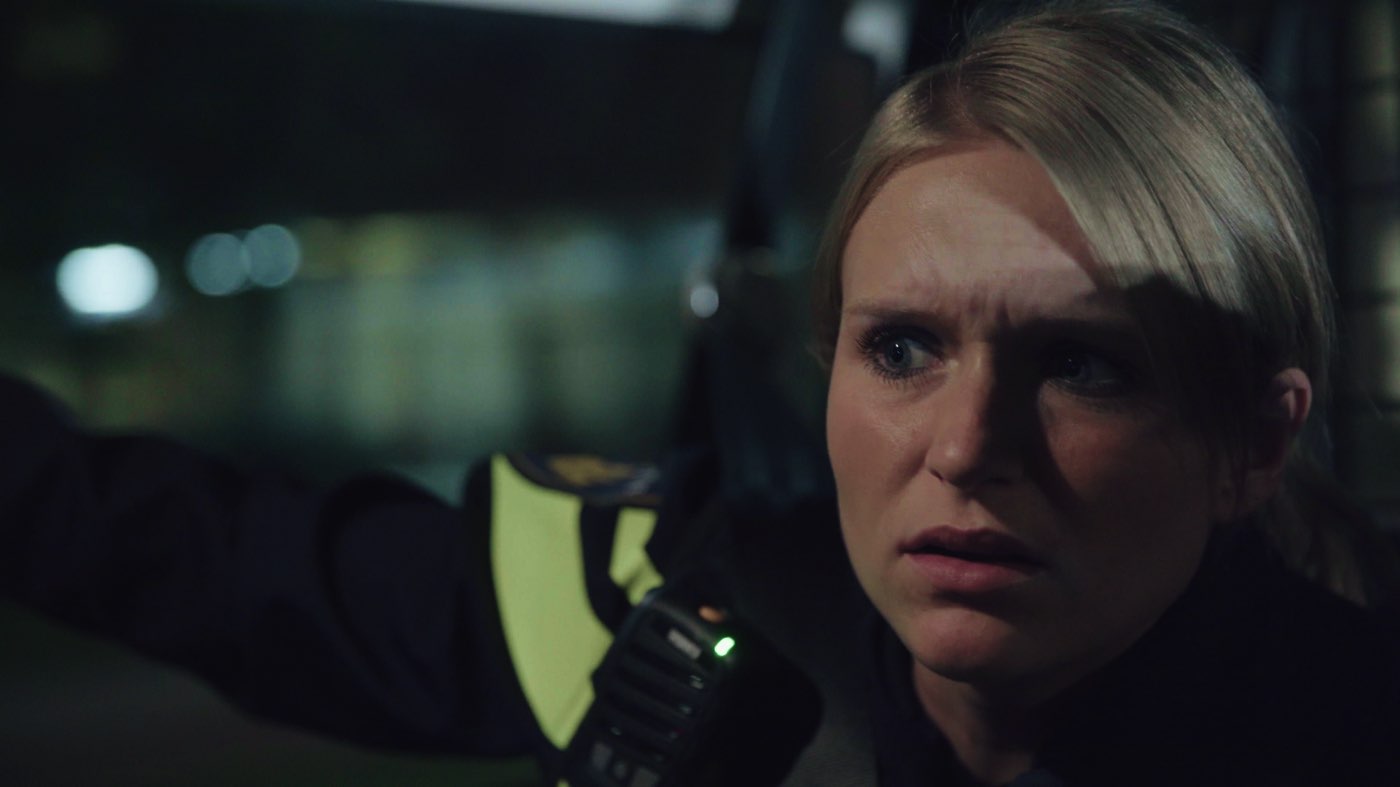 Cat Smits Company
The girl Nafiss is born in Isfahan, Iran. Her life starts out rosy, but soon that changes. 'At the age of twelve I became an adult. The year before the revolution took place, the year after that a war began that lasted eight years.' Through Nafiss poems we travel through time. We translate them into poetic, exciting, absurd, lonely and hopeful images and music. This creates a musical sculpture garden of memories, played by visual theater maker/puppeteer Cat Smits, composer/saxophonist Floris van der Vlugt and poet Nafiss Nia.