Face to Face
Christoph Girardet & Matthias Müller, Bjørn Melhus, Stefan Panhans, Meg Stuart
06.02.2016 — 12.03.2016
Face to Face
Christoph Girardet & Matthias Müller, Bjørn Melhus, Stefan Panhans, Meg Stuart
06.02.2016 — 12.03.2016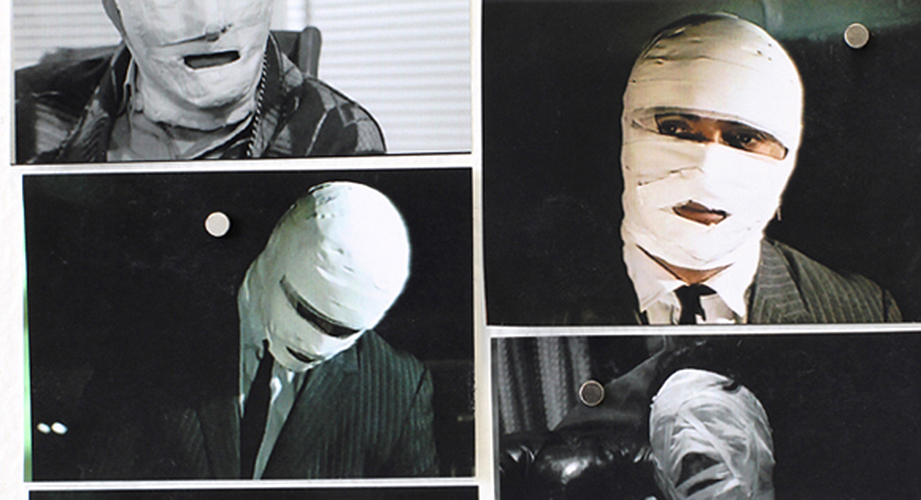 Face to Face Artist talks
Christoph Girardet & Matthias Müller, Bjørn Melhus, Stefan Panhans and Meg Stuart. Moderator Egbert Dommering
Zaterdag / Saturday 12.03.2016, 16:00 – 19:00 H

In the project Face to Face, human relations are stripped down to meaning through body language, and what details are lost when perfecting communication when we speak. To conclude the exhibition, moderator Egbert Dommering will lead a conversation with the artists and focus on the oeuvres and what they have in common. Furthermore the differences between the world of cinema, short films, dance and the visual arts will be discussed.

Christoph Girardet and Matthias Müller have, since 1992, been building up a joint body of work whose focus revolves around Found Footage. Their work has been exhibited at international film festivals and at major institutions such as, the Walker Art Center, Minneapolis; Tate Modern, London; and Palais de Tokyo, Paris.

Bjørn Melhus breaks up a seemingly fixed relationship between media and audience, thus opening up the view on the essentials of human interaction. He participated in shows at the Whitney Museum in New York, ZKM in Karlsruhe, Denver Art and Kunsthal Rotterdam.

Stefan Panhans's video works and photographs create a peculiar atmosphere. The actors with their theatrical monologues and dialogues in a surreal stage setting remind of modern absurd theater. His recent shows include: Bremer Videokunst Förderpreis, Städtische Galerie Bremen and at Haus am Waldsee, Berlin.

Meg Stuart's choreographic work revolves around the idea of an uncertain body, analogous to a constantly shifting identity. The work of Stuart and her dance company Damaged Goods, has won many major awards and was also presented at Documenta X in Kassel, among others, at Manifesta7 in Bolzano Performa09, New York.

Egbert Dommering is a jurist and professor regarding the right to information. Moreover he and his wife collect modern visual art, since 2001 with an emphasis on video. On his art blog Egbert Dommering reports critically about exhibitions and publications that have drawn his attention.