Volkspaleis
Grote Kerk Den Haag
05.09.2015 — 06.09.2015
Volkspaleis
Grote Kerk Den Haag
05.09.2015 — 06.09.2015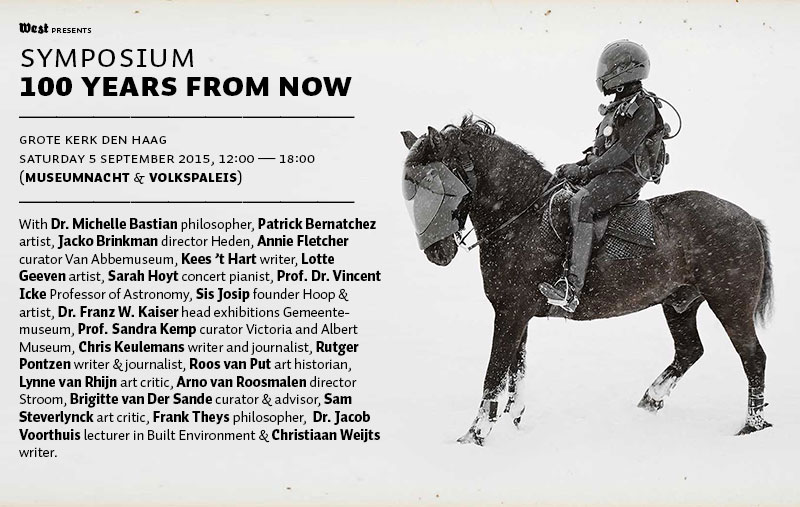 100 years from now
A one-day symposium organized in the context of Volkspaleis 2015 on the opening of the cultural season and the Museumnacht Den Haag.

Grote Kerk Den Haag
Saturday 5 September 2015, 12:00 — 21:00

100 years from now is a one-day symposium that examines our turbulent relation towards time with a focus on cultural production. Despite the fact we know the world may (will!) change drastically over the next 100 years; we still struggle to relate to the future. It is easier to comprehend time by looking backwards, rather than forward, to gage how we have changed individually and collectively.

The opening of the cultural season gives space to stand still in time — or at least try. 100 years from now is broken in to different time-spans (100 years from now, 10 years from now, 1 year from now) and forms (presentations, panels, interviews) where artists, curators, critics, writers, musicians, and philosophers are invited to share their thoughts and vision of the future. In this moment in time we will address the question: where will cultural production be 100 years from now?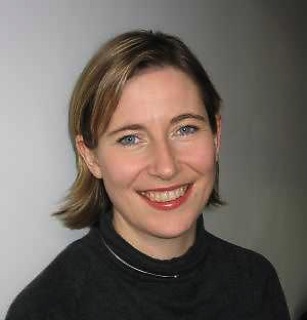 Annie Fletcher
is currently Chief Curator at the Van Abbemuseum, Eindhoven, and tutor at De Appel, Amsterdam. She recently worked on the 'Museum of Arte Util' with Tanja Bruguera, and a retrospective of Hito Steyerl. She curated 'After the Future' and the International Biennial of Visual Art in 2012. Other projects include solo exhibitions or presentations with Sheela Gowda, David Maljkovic, Jo Baer, Jutta Koether, Deimantas Narkevicius, Minerva Cuevas, and the long term projects, Be(com)ing Dutch (2006-09) and Cork Caucus (2005) with Charles Esche. She was co-founder and co-director of the rolling curatorial platform 'If I Can't Dance, I Don't Want To Be Part Of Your Revolution' with Frederique Bergholtz (2005-10). As a writer she has contributed to various magazines including Afterall and Metropolis M.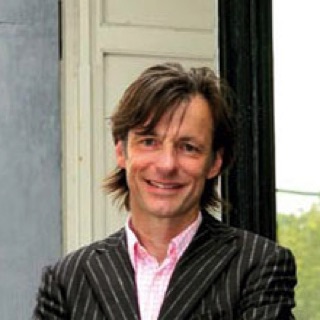 Arno van Roosmalen
is director of Stroom Den Haag, centre for visual arts, architecture and urbanism in The Hague. Recent projects include Foodprint (on the relation between food, food production and the city) and exhibitions such as Up to You (2010) and There, I fixed it (2011) both on the theme of Upcycling, and solo shows by several international artists. He was curator for the City Collection at the Boijmans Van Beuningen Museum and program co-ordinator of TENT, centre for visual arts, both in Rotterdam. In 1997, he was curator of the Dutch Pavilion at the Venice Biennale together with Leontine Coelewij. Van Roosmalen is an advisor for several national funds and institutions, art academies, member of several jury's and boards of cultural institutions.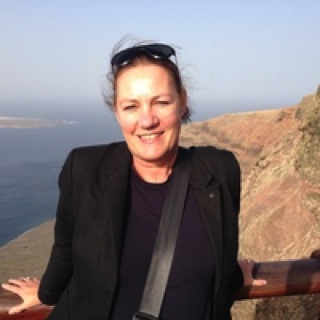 Brigitte van der Sande
is an art historian, independent curator and advisor in the Netherlands. She is currently working on a festival of non-Western science fiction. She has curated exhibitions on contemporary art, design, architecture and cultural heritage in museums, art institutions and in the public domain, working with an interdisciplinary approach of cultural topics, seeking new connections between different worlds.
Chris Keulemans
is a writer and cultural organizer based in Amsterdam. During the nineties, he was the director of De Balie, centre for culture and politics in Amsterdam. He was the founder and artistic director of Tolhuistuin, a new cultural centre in the North of Amsterdam. He has published novels, essays and articles on war, cinema, refugees, theatre, football and cities. In the future, he would like to move to Jakarta, Sarajevo or Beirut.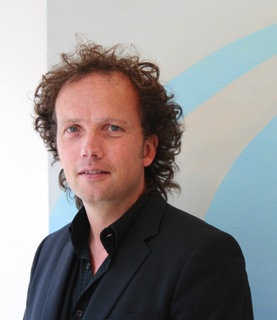 Jacko Brinkman
is director of Heden in The Hague. Heden provides access to contemporary art. You can see, rent and buy art in the exhibition spaces of Heden in The Hague. Heden wants to present art in the most accessible en appealing way. Jacko studied marketing management and is working ever since at the business side of the art market. He is chairman of Garage Rotterdam, an exhibition space in Rotterdam and active board member of Unfair Amsterdam, an art fair by artists in Amsterdam.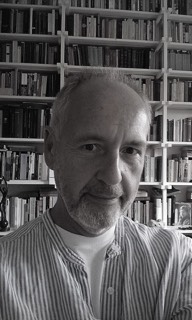 Jacob Voorthuis
lectures in the philosophy of the built environment at the TU Eindhoven. With a special interest in the relationship between spatial practice and design, his research is concerned with the possibility of judging designs and design decisions from the perspective of a developing ontology of use, the attempt to remodel our conception of use and the useful in design thinking. Jacob graduated in 1988 in Art History at the University of Leiden in The Netherlands, specialising in Art Theory and Aesthetics. In 1996 he defended his doctorate which attempted to confront the subject of architectural design and its role in society with philosophical analysis.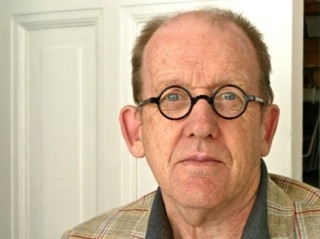 Kees 't Hart
studied Dutch language and literature at Amsterdam University and has been living in The Hague since 2004. He worked as a teacher and as a tutor at the Dutch Open University. Since 2002 he is a full-time writer. Since 1988 he published more than twenty works: novels, poetry, short stories, satirical works, a book of essays. The poetry volume 'Children learn to read' was awarded the Ida Gerhardt Prize. Several novels were nominated for the Libris Literature Prize and the AKO Literature Prize. His novel, 'Hotel Vertigo' (2012), was on the long list of the Gouden Uil 2013 and the Libris Literature Prize. Moreover he writes reviews and essays on literature in the weekly magazine De Groene Amsterdammer.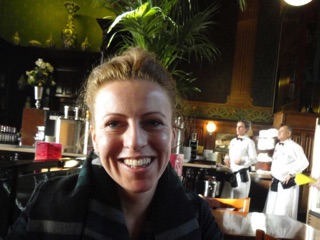 Lotte Geeven's
practice is observation based and strictly non-intellectual. She strongly believes that a dynamic playful way combined with precise non-hierarchical observation can lead to a deep understanding of places and objects. Within the act of observing an orange fruit, a spatial dimension, the movement of an eyebrow, or the behaviour of a city is of equal importance to her. Geeven's gaze is an anarchistic gaze if you wish; it denies all hierarchy and acknowledges the autonomous authority of things as such.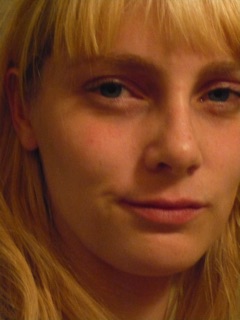 Lynne van Rhijn
works for the RKD - Netherlands Institute for Art History on Dutch art since the 1960s. She published on Marcel van Eeden, Daan van Golden and Jonathan Meese and wrote for De Witte Raaf, De Groene Amsterdammer and Winkler Prins - for Kunstbeeld and Tubelight she was also a (senior) editor. She won the Prize for Young Art Criticism 2010 and curated shows like 'herman de vries: to be'.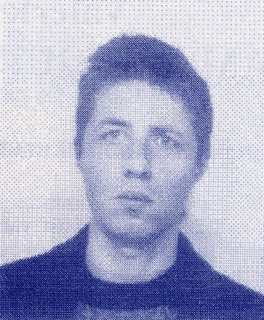 Frank Theys
is a Belgian philosopher, visual artist and filmmaker. He lives and works in Brussels and Amsterdam. His experimental films, video installations and documentaries have been exhibited in many international venues such as Kunsthalle (Luzern), Haus der Kunst (Munich), CAFA (Beijing), Bozar (Brussels), The Kitchen (NY), Taganka Theater (Moscow), Hermitage (St-Petersburg), Reina Sofia (Madrid), Hara Museum (Tokyo) and acquired for the collections of e.g. the MOMA (New York), SMAK (Ghent), the Museum for the Moving Image (New York) and the Centre National de la Cinématographie (Paris).
He has taught at the film department of LUKA in Brussels and has been a visiting teacher and lecturer at universities, film, art and theatre schools worldwide. Currently he is a researcher at the University of Louvain and teaches at the ArtScience Interfaculty in The Hague and at the LUKA Art Academy in Ghent. He was co-founder of Argos, Centre for New Media in Brussels and co-founder of Dziga, Belgian Union for Media Artists, of which he has been alternatively chairman and secretary.
In his work Theys focuses on the dynamics between art, society and technology. His documentary series Technocalyps was a central piece in several art exhibitions as well as academic congresses. Currently he is writing a book on the influence of science philosophy on art philosophy and developing a documentary film together with Michel Bauwens (P2P Foundation) entitled The Revolution, on the possibility of an economical transition towards a peer-to-peer society.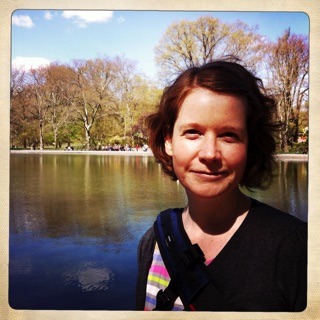 Michelle Bastian
is a Chancellor's Fellow at the University of Edinburgh. She completed her PhD in Philosophy at the University of New South Wales. Her work focuses on the role of time in practices of inclusion, exclusion and social change. This has included work on a range of social movements including feminism, local food, Transition Towns and alternative economies. She is particularly interested in the possibilities of redesigning time-telling technologies. She has been the lead investigator on a number of AHRC funded projects, including one that looks at the possibility of conducting participatory research with non-humans. Her work has been published in journals such as Time and Society; Theory, Culture and Society; and the Journal of Environmental Philosophy.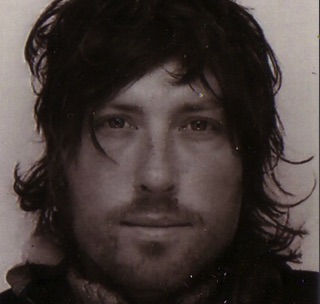 Patrick Bernatchez
has displayed his works in solo exhibitions in galleries and museums such as: l'UQAM Montreal (2011), Künstlerhauss Bethanien, Germany (2010), Galerie Bertrand Grimont, France (2009), West, the Netherlands (2009), Artists Space, USA (2009), Montreal's Centre des arts actuels Skol (2008), Galerie B-312 (2004) and Centre d'art et de diffusion, Clark (2002). In addition, he has exhibited his works in various group performances in Canada, Europe, and Australia, such as at: Mass MoCA, USA (2012), Musée national des beaux-arts du Québec (2010, 2008), Musée d'art contemporain de Montréal (2010, 2008), Carriageworks, Sydney (2010), Rencontres Internationales Paris/Berlin/Madrid, New Cinema and Contemporary Art (2009, 2008) and de Pancevo Biennale of Visual Arts, Serbia (in collaboration with Gennaro De Pasquale, 2004). His work forms part of various private collections and museum collections such as in Québec and Montréal.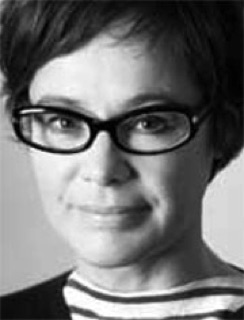 Roos van Put
is an art historian specialising in modern and contemporary art. She has a history with art and dance criticism, and has written several books on contemporary art and dance. She works for the Arts Council as visual and performing arts adviser (since 2013) and is chairman of committees at the Mondriaan Fund (since 2012). She was an editor for the magazine Kunstbeeld (2008-2013) and in this capacity, she developed a multimedia platform including an app with daily art news, reviews and interviews. Roos van Put is regularly invited on art jury and art commissions panels. A random selection include: TENT Academy Award (2010), Wolvecamp Prize (2010), Ouborg Prize (2013), MK Award (2012), ING Young Talent Award (2013). She is a member of the fashion department from the Royal Academy of Art in The Hague (2013). She also acts as an external expert of final examinations (eg. Minerva Academy, 2013). Additionally Roos van Put has a long history as a board member of several cultural institutions. She still operates in this capacity including If I Can not Dance, I Do not Want To Be Part Of Your Revolution (since September 2013). She is also artistic advisor for foundations (including Young in Prison, YiP) who organise auctions for charity.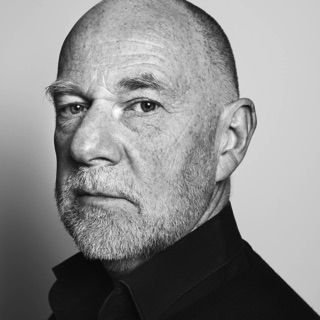 Rutger Pontzen
since 2002 art critic and editor of de Volkskrant newspaper. Recently his debut novel, Nu Ik (Now I) was published by Querido. He tells the story of a man fighting with promises and irreversible events, and written as a one long sentence with no points and capital letters. The novel has received praise in the press. Pontzen studied at the Academy in Tilburg and art history at the Free University in Amsterdam. From 1992 to 2002 he worked as a freelance art critic for Vrij Netherlands and taught at various art schools in the Netherlands.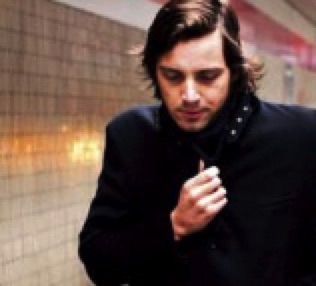 Sam Steverlynck
is a free-lance art critic and journalist working for art magazines like hART and the daily newspaper De Standaard, among other media.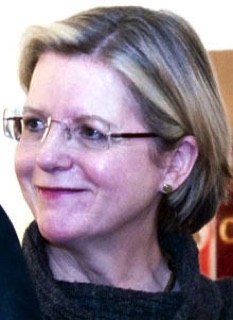 Professor
Sandra Kemp
is Senior Research Fellow at Victoria and Albert Museum. As a writer and curator, her research is located within the growing disciplines of futures studies in relation to visual and material cultures. She has previously worked at the Royal College of Art and the National Portrait Gallery in London, as well as the Smithsonian Institution in Washington DC. She is currently co-ordinating V&A research in partnership with the Bard Graduate Center, New York, for an exhibition on John Lockwood Kipling and the international legacy of arts and crafts. Her V&A role also includes developing international research collaborations between museums and galleries, universities, industry and government agencies on how such organisations use the past to shape ideas and provoke debate about the future.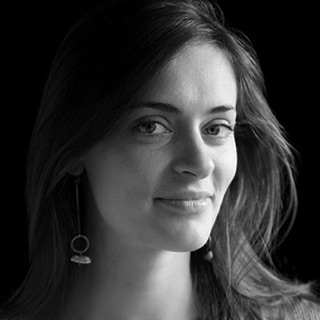 Sarah Hoyt
is a Canadian artist and classical pianist living in Paris, France. She holds degrees in biological sciences, piano performance and urbanism. Sarah Hoyt studied piano with Dr. Ernesto Lejano, Michael Massey, Marijke Roos and Eleanor Young. Advanced music studies took place with Marc Durand at the Université de Montréal and in France with Jeannine Bonjean and Michael Wladkowski at the École normale superieure de musique de Paris Alfred Cortot. As a conceptual artist, Sarah draws on her diverse academic and musical experiences to nourish her explorations of process, repetition and landscape narratives. She works in video, text and sculpture, often referencing classical music notation or examining the repetitive processes of piano practice. She continues to exhibit in galleries and cultural centres in Paris where her works are noted for their inventiveness and refinement.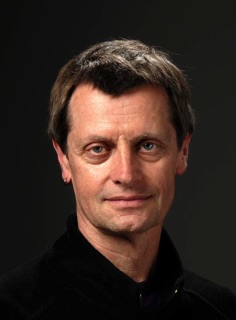 Vincent Icke
is Professor of Theoretical Astrophysics at Leiden University and Professor of Cosmology at the University of Amsterdam. He studied theoretical physics and astronomy at the University of Utrecht. After post doctorates at Sussex, Cambridge, and California Institute of Technology, he was a lecturer at the University of Minnesota in Minneapolis (USA) for five years. In 1983 he moved to Leiden, where he leads the research group Theoretical Astronomy. He examines the interaction between radiation and gas in the universe, and the creation and decay of cosmic structures.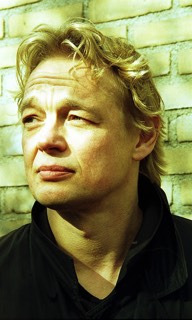 Dr. Franz-W. Kaiser
studied Art History, Fine Arts, Philosophy and History at the University of Kassel (1976-1983). He holds a PhD from Leiden University focusing on the specific relation of art to reality (2006; published on internet:
http://hdl.handle.net
).
He was curator at Le Nouveau Musée de Villeurbanne (Lyon, 1985/86) and at Magasin/Centre National d'Art Contemporain de Grenoble (1986-89), where he was in charge of the exhibition programme and has participated in setting up L'École du Magasin, a post graduate training program for curators that has welcomed many applicants from around the globe. Since then, Franz is Chief Curator for Exhibitions at the Gemeentemuseum Den Haag, The Hague, Netherlands. He has curated from these positions but also on freelance basis numerous exhibitions in Europe and beyond. He is the editor of several exhibition catalogues; in addition, he lectures on and is a writer of theoretical texts on art.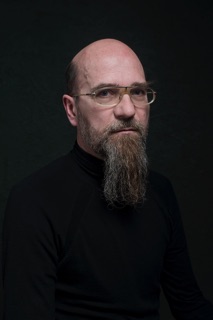 Sis Josip
is a visual art and has always combined his practise as an oil painter, concerned with the female subject, with commissioned art work. 'Total Art', 'A Small Sensation', 'Monument to Europe', 'Rembrandt 2000', 'City Circles', and 'Scientific Love' are big art projects situated at home and abroad. In addition to these activities he was involved in the beginning of the dance industry.
Around 1995, he immersed himself in mysticism, alchemy and Theosophy. In 2011 he started Sis Josip Gallery, together with Conti Herment. Lectures and interviews with artists are an important part of this gallery. With Hope Foundation The Hague (2011) Josip aspires to connect with young creatives, business and the public. Creative Warehouse HOPE and club nights We Are Hope (2011-2014) were very visible in the Hague. Around 2005 he renewed his Catholic faith. And in 2014, the 'love brand' Hector & Wolf was reactivated. Hector & Wolf explores the particular relationship we have with clothing. Hector & Wolf has created 400 unique CREW shirts for Museum Night 2015.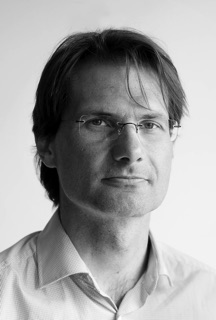 Christiaan Weijts
is a writer and made his literary debut in 2006 with the novel Art.285b. The book won the Anton Wachter prize and the Gouden Ezelsoor ('Golden Dog Ear'), both renowned prizes in the Dutch literary world. He was also nominated for the Gouden Uil ('Golden Owl') and the Ako Literatuurprijs. He later went on to publish Via Capello 23, the novella De etaleur, Euforie and De linkshandigen. These later works also received numerous nominations and prizes; the novel Euforie won the 2012 BNG Literatuurprijs and was shortlisted for the 2013 Libris Literature Prize.