Thuistezien 5 — 27.03.2020
Cesare Pietroiusti
Free Distribution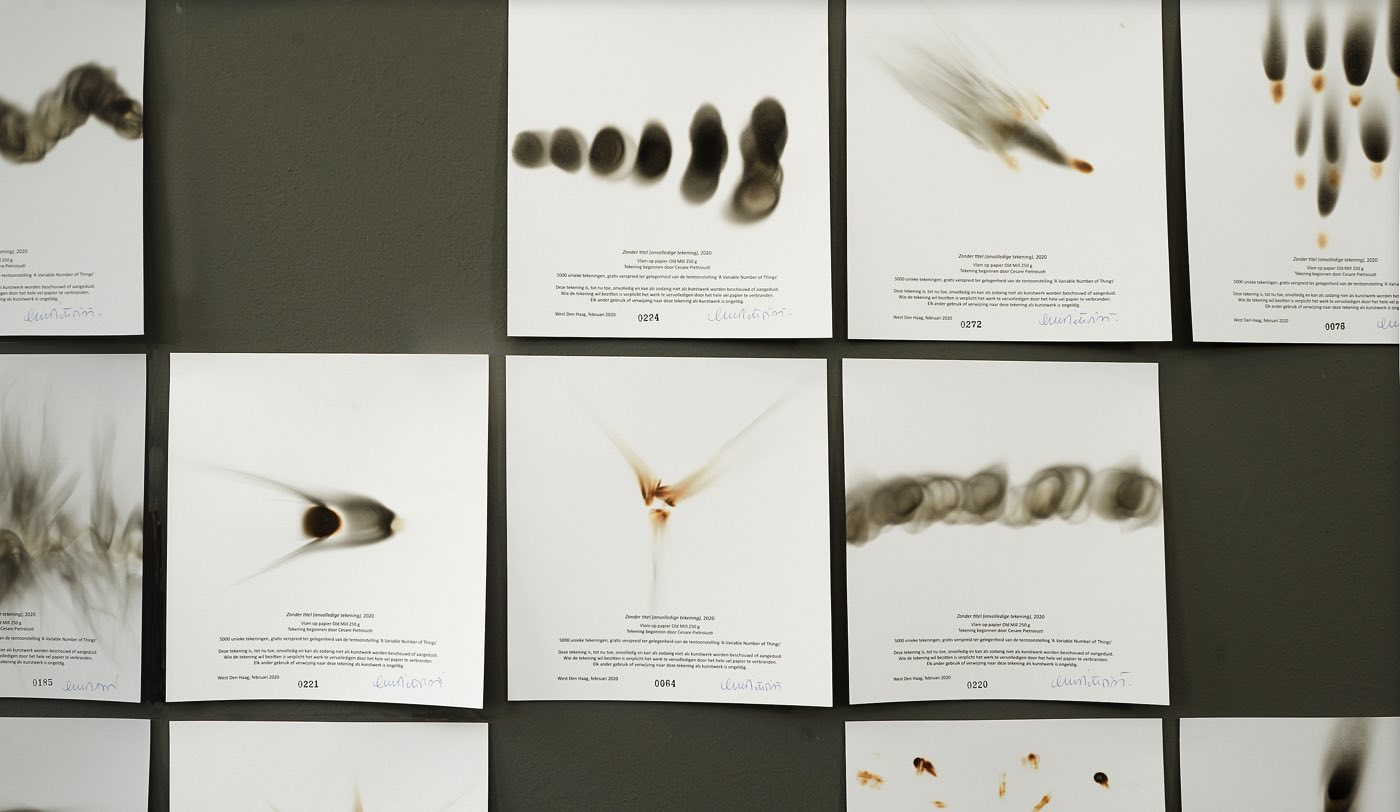 Conceptual artist
Cesare Pietroiusti
succeeds Taiwanese artist
Tehching Hsieh
with a 1-year-long exhibition at West. This exceptional exhibition model is reserved for prominent artists with a distinctly exemplary role. Just like in the work of Hsieh, Pietroiusti is not focused on art as an object, but on life itself as a form of art.
Because the exhibition is now temporarily closed due to the current situation (Covid-19), artist Cesare Pietroiusti personally offers the work 'Untitled (incomplete drawing), 2020 -' to you. West will send you one of the 5,000 drawings, made with fire, for the exhibition 'A Variable Number of Things'.
Are you interested? Please transfer € 2.50 for the shipping costs to Stichting West: NL63 INGB 0000 8298 85, stating your name and postal address. You will receive a unique drawing in your mailbox.
More info about Cesare Pietroiusti at West