Thuistezien 46 — 07.05.2020
Meeting
Allen Ginsberg


It was 1983 when
Allen Ginsberg
(1926-1997) made his legendary visit to Vlissingen, The Netherlands. His performance there was inspired by poetry, jazz and contemporary music, for which he collaborated with the Mondriaan Quartet, Palinckx en Palinckx, Han Buhrs, Eddie Woods and Joep Bremmers. A special reenactment of this meeting took place in 2016 as part of Art Rotterdam, where the group formed in Vlissingen came together again. As a tribute to the 'Beat' poet, a recreation of his world famous poem 'Howl' was enacted by vocalist Han Buhrs and was composed for this event by Jacq Palinckx. The performance appeared in response to the project 'Encounters' organized by West. Despite the fact that Ginsberg himself could no longer be present, a lively experience of his work was made possible.
Not only his work but Ginsberg himself was given a new life in Mischa Andriessen essay 'Meeting'.
Mischa Andriessen
is a writer, translator and critic, and he regularly writes texts about visual arts and music, especially jazz. In the essay 'Meeting' he discusses, among other things, the relationship between Ginsberg's poetry and jazz music. Andriessen agreed with many of Ginsberg statements and the difficult questions he asked which were essential to his time. He was surprised by the similarities; questions and concerns he himself shares regarding society and art.
'The Beat Generation' was a group of writers including Allen Ginsberg, William S. Burrough and Jack Kerouac, who originated in the 1950s, and acted against American culture which was built on capitalism. The poems they wrote were about nature, sex, experimenting with drugs and jazz music; in search of freedom. Contrary to literary formalism, the 'Beat' writers were personal and accessible. Likewise, in the essay, we find a still living Ginsberg in the voice of Andriessen, who stands in front of us in the character of his poems: naked, tender, honest, wild and abnormal. Because art makes the impossible possible, Andriessen decided to ignore the fact that Ginsberg died in 1997 and states 'Let him speak his mind'.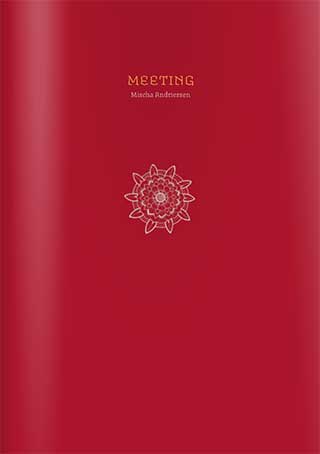 download PDF