Home & Away #10
The Suburbs (with Dr. Vermeulen, Ludwig Seyfarth & Matthias Bitzer)
21.11.2015
Home & Away #10
The Suburbs (with Dr. Vermeulen, Ludwig Seyfarth & Matthias Bitzer)
21.11.2015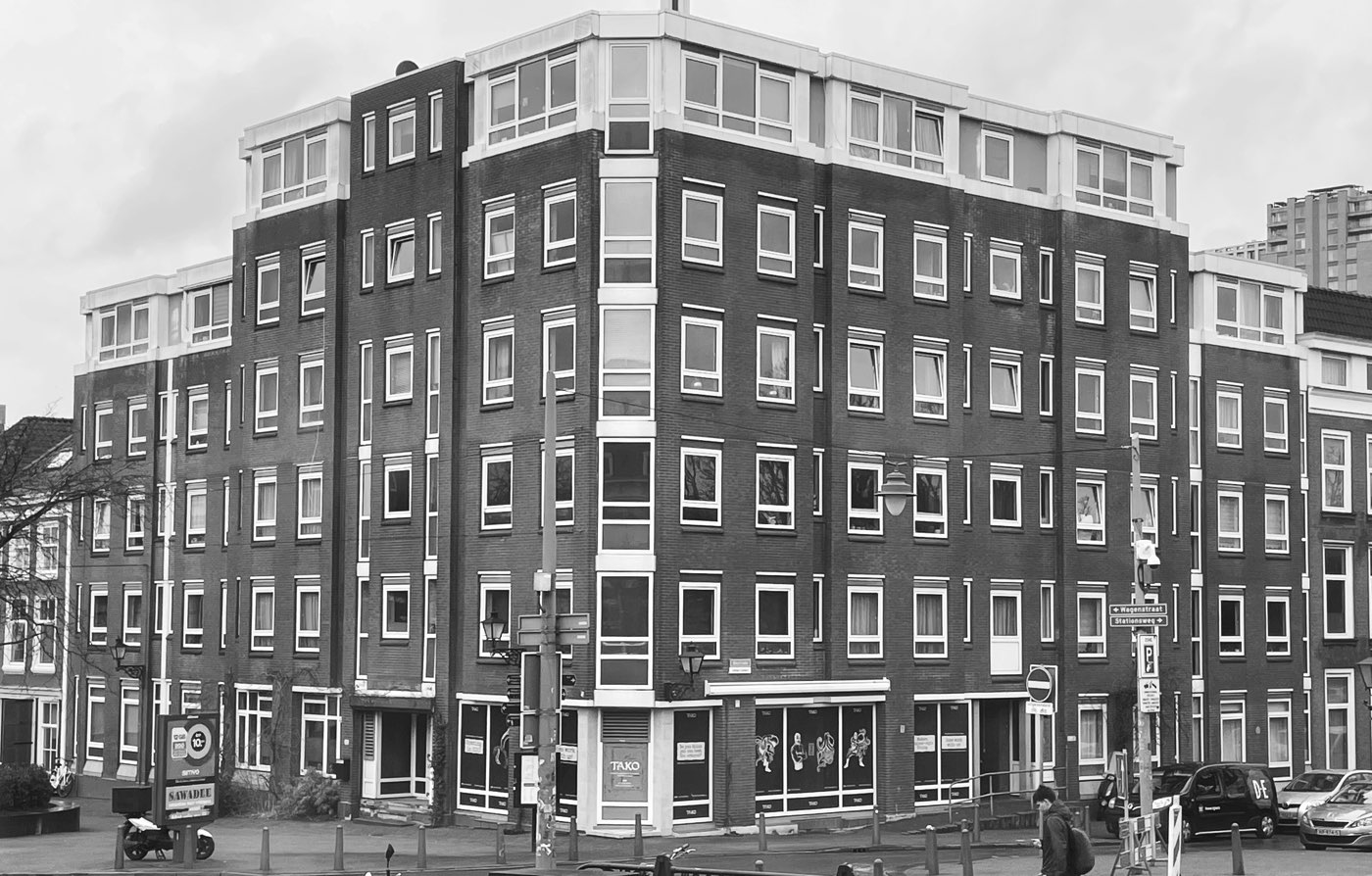 Home & Away #10: The Suburbs
KAI 10 | Arthena Foundation, Kaistraße 10 Düsseldorf
Saturday 21 November 2015, 13:00 – 16:00 H
Home & Away travels to Düsseldorf to explore the production of space – of conceptual space, of spaces of the imagination, of real space – under contemporary capitalism. Threaded through the afternoon is the work of Dr. Timotheus Vermeulen, who will approach the subject of our everyday (sub)urban spaces through Peter Sloterdijk's allegory of the bubble, arguing that our environment is one of affective 'co-isolation', of lived realities that are both intertwined and separate. Moving between discussions of public spaces and private space, shopping malls, kiosks and art galleries, Vermeulen considers the merits and limitations of this allegory, and proposes a new role for art in suggesting alternative metaphors. Home & Away has invited curator Ludwig Seyfarth and artist Matthias Bitzer to reflect on the nature of contemporary space from their distinct perspectives.
In 2014, KAI 10 | Arthena Foundation presented the exhibition 'Backdoor Fantasies' co-curated by Seyfarth and Julia Höner as part of the Dusseldorf Quadrennial. The exhibition moved from inside KAI 10 and radiated outward into the surrounding harbor. For Home & Away #10, Seyfarth will prepare a talk in which he considers his and Höner's curatorial approach to spatiality, memory, and the co-mingling of private and public space.
Connecting these two talks, Vermeulen and Seyfarth come together in conversation with artist Matthias Bitzer to discuss the nature of space created within an artwork and travelled through within a constellation of works. Not only is this seen in the curatorial approach of Seyfarth, but reverberates in Bitzer's practice that considers the multiplicity of space. Opening up to the audience, we will continue the discussion on the (sub)urban as a shifting and negotiated notion of space over a drink and a light snack.
Dr. Timotheus Vermeulen
is assistant professor in Cultural Theory at the Radboud University Nijmegen, where he also co-directs the Centre for New Aesthetics. He has written on contemporary aesthetics, art, film and television for amongst others The Journal of Aesthetics and Culture, Screen, Monu, E-Flux, Frieze, Texte Zur Kunst and various collections and catalogues. Dr. Vermeulen also acts as curatorial advisor, most recently for the Notes on Metamodernism shows at the Moscow Biennial and the MAD Museum New York, and the Discussing Metamodernism exhibition at Galerie Tanja Wagner, Berlin. His latest book is Scenes from the Suburbs (Edinburgh University Press, 2014).
Ludwig Seyfarth
is a freelance curator collaborating regularly with KAI 10 since 2010. Recent exhibitions on show in Düsseldorf were Broken Spaces (2015), Lost Paradise (2014-2015) and Backdoor Fantasies (2014). He has curated many exhibitions including shows and projects from Kunsthaus Hamburg and Villa Merkel in Esslingen am Neckar to ZKM in Karlsruhe. Seyfarth is also is a freelance critic and has written widely for exhibitions and art publications, as recipient of the ADKV-Art Cologne prize for art criticism in 2007. Up until 2012 he was a visiting professor at the Academy of Fine Arts Münster.
Matthias Bitzer
is an internationally renowned artist working across medium to create abstract sculptures, drawings, and paintings. Interested in personal identity, Bitzer plays with the visual language of modernism, combining figurative portraits with abstract, geometric designs. He regularly draws on the biographies of historical individuals, including Joseph Conrad, Fernando Pessoa, as well as Kurt Weill and Lotte Lenya. In 2010, Bitzer was the recipient of the prestigious Otto Dix Prize, awarded annually to an emerging artist from a German-speaking country.
KAI 10
, the exhibition space of the Arthena Foundation, founded in 2008, shows three to four exhibitions annually, each dedicated to current artistic, social and media-related issues. The focus of the exhibitions is on group shows that relate different artistic positions to each other. The recent exhibition program of KAI 10 questioned contemporary art in terms of the notion of the object, the survey of narrative content and the reflection of the present in the mirror of history of art or in the context of literary or filmic sources. KAI 10 partners with West Den Haag for Home & Away #10.
Home & Away is a thematic program series bringing together Dutch and international audiences with artists, composers, poets, translators, academics, and performers to think about what it is to be away or to stay at home. The program itself travels between its home at West Den Haag and cities such as Leiden, Sao Paulo & Bangkok to extend the question of home and how this impacts on both art production and consumption.
Presented in cooperation with: