Let's make sense Arin Rungjang, Kornkrit Jianpinidnan, Chitti Kasemkitvatana, Sivaroj Kongsakul, Shooshie Sulaiman and Rirkrit Tiravanija
27.05.2011 — 02.07.2011
Let's make sense Arin Rungjang, Kornkrit Jianpinidnan, Chitti Kasemkitvatana, Sivaroj Kongsakul, Shooshie Sulaiman and Rirkrit Tiravanija
27.05.2011 — 02.07.2011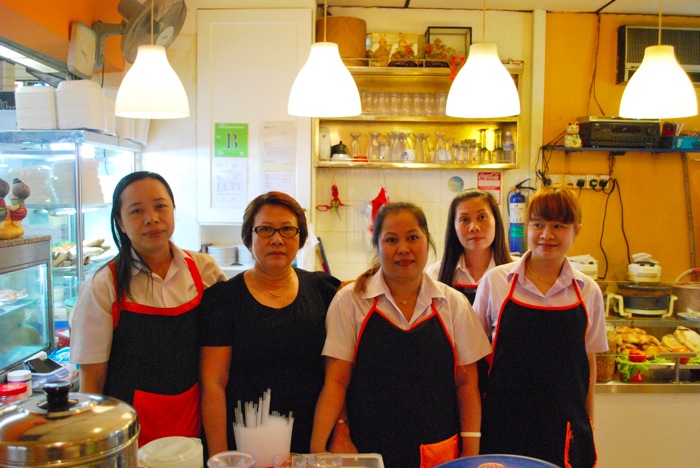 Photo: Arin Rungjang
press announcement
Let's make sense
Arin Rungjang, together with Kornkrit Jianpinidnan, Chitti Kasemkitvatana, Sivaroj Kongsakul, Shooshie Sulaiman and Rirkrit Tiravanija
At the invitation of West,
Arin Rungjang
together with
Kornkrit Jianpinidnan
,
Chitti Kasemkitvatana
,
Sivaroj Kongsakul
,
Shooshie Sulaiman
and
Rirkrit Tiravanija
will create a new installation. The cultural difference will form the starting point for these Asian artist friends (of whom some form part of the artists collective AYU, As Yet Unnamed), and thus in addition the similarities between The Netherlands and Thailand. The framework is shaped by ideas and objects, and their distance with regard to each other.
Let's make sense
is a concept based on the idea that an event or situation can function as a platform on which the cooperation between various artists, and the attuning of objects and places become a shared experience. Rungjang managed to involve five contemporary visual artists in this project, and in doing so he aims to bring people together and create a channel to exchange ideas.
The basic principles centre around 4 Thai recipes by Rirkrit Tiravanija, which will be presented in a suitable environment created by Kornkrit Jianpinidnan, Chitti Kasemkitvatana and Shooshie Sulaiman. However, this installation will not be complete without visitors; people who come to sample the food and start a dialogue with the artists and each other. The opening will be recorded by Sivaroj Kongsakul and can be viewed for more than a month in West's three different exhibition rooms, together with the installation.
Arin Rungjang
(1975, Thailand) makes conceptual work from a very personal point of reference. He shares everyday activities with the audience and thus crosses the barrier between the private and public domain. The materials that Rungjang employs are household goods which he rearranges or uses in an uncustomary way. His aim in doing so is that the observer will begin to re-evaluate his environment and reflect on places, objects and people. In 2007, he displayed an installation at West that hardly attracted any attention: a strip light at West was exchanged by a strip light from the Boijmans van Beuningen museum. Only due to the museum's 'signature' and the different colour temperature, it was recognizable as a work of art. For the Singapore Biennale 2011, Rungjang has made an interactive installation. The objects – the furniture – all came from Ikea. The artist invited Thai workers, employed in Singapore, to use the room, exchange stories and to 'occupy' the space. Moreover, they were invited to exchange their own furniture with furniture from Ikea. In doing so, Rungjang wanted to refer to all the social and economic changes. And inspire a dialogue about the tensions between the 'real experience' and the standardized reality of the contemporary globalised, capitalistic consumer. Arin Rungjang recently had exhibitions, at the Singapore Biennale, Singapore; Kadist Art Foundation, Paris, France; H Gallery, Bangkok, Thailand; Bangkok Art Center, Thailand; Bangkok University Gallery, Thailand; P.S.1 Contemporary Arts Center, New York, USA and at West, Den Haag (2007), amongst other places.
Kornkrit Jianpinidnan
(1975, Thailand) is a famous fashion photographer in Thailand. In addition he makes pictures in which place and memory play a major part. In his work he makes a study of presence and absence, and when observing his work it is impossible to fail to notice that it is poetical and personal. Jianpinidnan work was published in Lips Magazine, Wallpaper Magazine, Elle Thailand, Image Magazine, Hongkong Fashion Flash. He had exhibitions at, among other places, Singapore International Photography Festival, Singapore; 2902 Gallery, Singapore (2008); Project 304 Space, Gwanjju Bieanale, Korea (2002); Art center, Chulalongkorn University, Bangkok, Thailand.
Chitti Kasemkitvatana
(1969, Thailand) has cooperated in various exhibitions all over the world, such as at the Musee d'art Contemporain de Bordeaux, France; P.S.1 Contemporary Art Center, Queens, NY; Louisiana Museum of Modern Art; Humlebæk, Denmark and the Hayward Gallery in London. From 2003 until 2010, he resided in a Thai Buddhist monastery. At the moment, Kasemkitvatana is an independent curator and artist, who lives and works in Bangkok.
Sivaroj Kongsakul
(1980, Thailand) has, since 2002, directed 10 short films including 'Always' and 'Silencio' which were both invited to the Clermont-Ferrand Short Film Festival where they won awards. In 2010 he directed his debut feature 'Eternity'. 'Eternity' is a meditative film about his father's soul and his development according to Thai religion, about his parent's love life and about his own life. It is a very personal, contemplative movie about the process of losing. At the Rotterdam Film Festival 2011 it received a Tiger Award.
Shooshie Sulaiman
(1963, Malaysia) investigates the relationship between identity, memory and history in her work. In her spatial installations, she often makes them overlap and utilizes (personal) photos and reference books. Sulaiman had exhibitions at, among other places, Ibrahim Hussein Museum, Kuala Lumpur, Malaysia; National Art Gallery, Kuala Lumpur, Malaysia; Guangdong Museum of Art, Guangzhou, China; 9th Havana Biennale 2006, Havana, Cuba; The National Museum of Modern Art Tokyo, Japan; SOMA Museum of Art, Seoul, Korea;  6th Asia Pacific Triennial of Contemporary Art (2010),  The 3rd Singapore Biennale (2011) and Documenta 12, Kassel, Germany (2007) and many more.
Rirkrit Tiravanija
(1961, Argentina) is easily one of the most important artists developing the social and relational aspects of art today. He has transformed gallery spaces into banquet halls, pirate radio stations and even a replica of his own apartment, and in so doing he insists on social interaction, generosity and sociality as components of the art-going experience. 'It is about being in the space, participating to an activity,' he has said 'the nature of the visit has shifted to emphasize on the gallery as a space for social interaction.' Tiravanija's work has been presented widely at museums and galleries throughout the world including solo exhibitions at Gavin Brown's Enterprise, New York; Musée d'Art Moderne, Paris;
Serpentine Gallery
,
London and The
Museum of Modern Art
, New York. He has participated in such notable group exhibitions as the
Sharjah Biennial 8
, United Arab Emirates (2007); 27th
São Paulo Biennial
, Brazil (2006);
Whitney Biennial 2006: Day for Night
, New York (2005), and the 50th
Venice Biennale
(2003).
We would like to invite you to the special opening on Friday 27 May at 7 p.m.
For press photographs and more information please contact Marie-José Sondeijker via info@west-denhaag.nl or +31 (0)70.3925359.
West
Groenewegje 136
2515 LR Den Haag
The Netherlands
+31 (0)70.3925359
info@west-denhaag.nl
www.west-denhaag.nl
www.facebook.com/galeriewest