Musical Material #7

05.10.2018, 19:00 – 20.30
Musical Material #7

05.10.2018, 19:00 – 20.30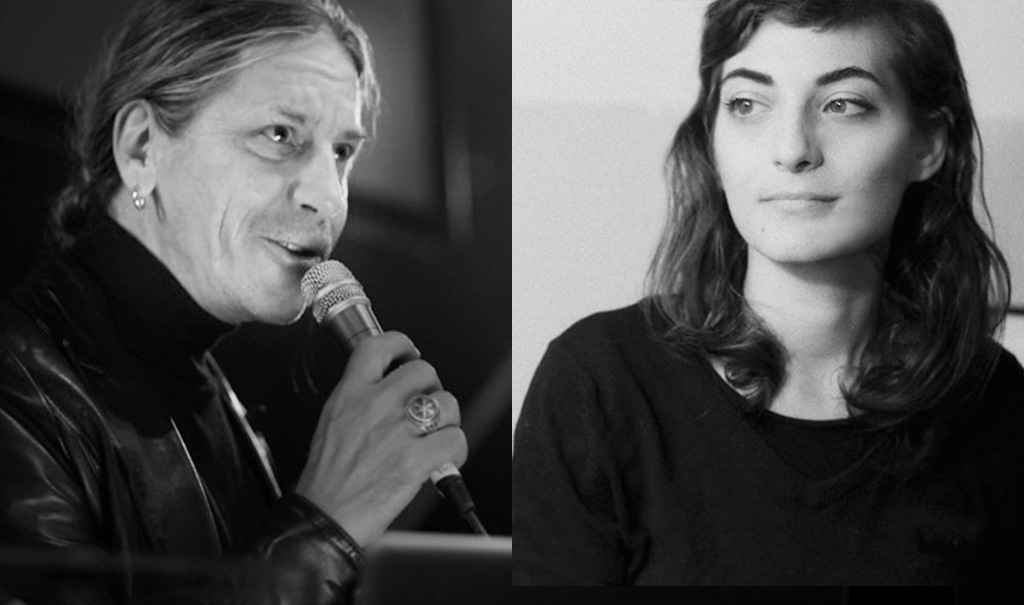 Musical Material #7
At West Museumkwartier (former American Embassy)
William Basinski & Lea Bertucci
05.10.2018, 19:00 – 20.30
Location
West Museumkwartier
Korte Voorhout 2, Den Haag (former American embassy)

RSVP (free entrance)
https://tinyurl.com/musicalmaterial7
Musical Material, a collaboration between Rewire and West, invites specialists in the fields of music, art and reflection to discuss their expertise in an intimate setting. For this seventh edition, we present two extraordinary guests: avant-garde composers and musicians William Basinski en Lea Bertucci.
The conversations will be followed by a Rewire x Korzo night, with both artists performing at Korzo Theater. William Basinski presents an exclusive show of 'On Time Out Of Time', and electro-acoustic artist Lea Bertucci presents a performance centered around her latest album, 'Metal Aether'.
William Basinski
Critically acclaimed avant-garde composer William Basinski is a contemporary master of ambient music. Classically trained as a musician, his work spans sound and video art, expanding the boundaries of the aural landscape. Inspired by minimalists, he developed his own sonic vocabulary and signature meditative melancholic style. In 'On Time Out of Time', Basinski uses exclusive recordings of gravitational waves resulting from a collision of black holes 1.3 billion years ago hitting Earth for the first time to create a visceral experience.
Lea Bertucci
Lea Bertucci is an American composer and performer whose work describes relationships between acoustic phenomena and biological resonance. In addition to her instrumental practice (alto saxophone and bass clarinet), her work incorporates multi-channel speaker arrays, electroacoustic feedback, extended instrumental technique and tape collage. Deeply experimental, her work is unafraid to subvert musical expectation. At Rewire x Korzo, she will perform her latest album 'Metal Aether', showcasing her role as a performer. 'Metal Aether' develops a language of extended technique for alto saxophone that is based on a spectral, psychoacoustic, and non-linguistic approach to the instrument.
Musical Material will start at 19:00 sharp, the two locations are 10 min. apart on foot (5 min. by bike).