archive: 10.05 Berndnaut Smilde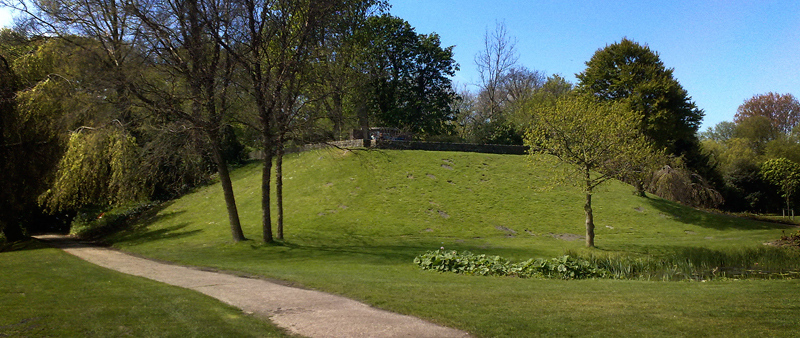 The Bunker, Westbroekpark, Den Haag.
Persbericht, 28.04.2010

BUNKER
Extra expositieruimte van West
5 tentoonstellingen van 16 mei t/m 19 september 2010
Westbroekpark, Den Haag

met:
#01 > 16.05.2010 – 06.06.2010 > Berndnaut Smilde (NL)
#02 > 09.06.2010 – 27.06.2010 > Lotte Geeven (NL)
#03 > 02.07.2010 – 25.07.2010 > Ward Denys (BE) & videoshow door Denis Isaia (IT)
#04 > 31.07.2010 – 29.08.2010 > Marielle Buitendijk (NL)
#05 > 04.09.2010 – 19.09.2010 > Harold de Bree (NL) & Marcel van Eeden (NL)

West, sinds 2007 gevestigd in het centrum van Den Haag, gaat deze zomer underground en bezet de bunker in het Haagse Westbroekpark met hedendaagse kunst. Een reeks tentoonstellingen met kunstenaars uit het binnen- en buitenland laat op deze nieuwe, uitdagende locatie verschillende uitgangspunten zien die beeldende kunstenaars en filmmakers innemen als ze buiten hun vertrouwde (white cube) omgeving werken. De onherbergzame bunker is een a-typische locatie voor kunst – vochtig, donker en ondoordringbaar – en dwingt de kunstenaars om nieuw werk te maken. Op uitnodiging van West presenteren zij zich in vijf edities.

De bunker, met z'n uitgesproken constructieve kenmerken, is in de loop der tijd van functie veranderd. Het bouwwerk wordt uiteindelijk onhandelbaar en is als overblijfsel uit de Tweede Wereldoorlog een onderdeel van het Hollands (park)landschap. In het geval van de bunker in het Westbroekpark is het bouwwerk tot een obscure opslag- en feestlocatie verworden – en wordt deze zomer een experimentele expositieruimte.

In de eerste editie # van De Bunker ligt het accent op 'tussenruimtes'. Berndnaut Smilde werkt vaak met corridoren, liften en trappenhuizen – moeilijk te definiëren ruimtes. Smilde reageert in het werk dat hij gaat maken op de complexe indeling en de benauwdheid van de locatie en maakt een nieuwe installatie die geïnspireerd is op deze omstandigheden. Voor Smilde is het een plek waaraan spanning en avontuur kleeft. Zijn interesse gaat uit naar de bunker als archetype van een huis, met de oorspronkelijke functie van een schuilplaats. In de installatie van Smilde zal geur een grote rol spelen.

Lotte Geeven plaatst voor expositie #02 een nieuwe ruimte in de historische ruimte. Het werk van Ward Denys speelt zich af tussen verleden en toekomst, tussen binnen en buiten, tussen functioneel en disfunctioneel. Zijn installatie wordt in expositie #03 gecombineerd met een internationaal videoprogramma samengesteld door Denis Isaia. Expositie #04 toont schilderijen van Marielle Buitendijk die qua materiaal in strijd zijn met de locatie maar inhoudelijk van de duisternis en historische geladenheid profiteren. Expositie #05 is een samenwerking van Harold de Bree en Marcel van Eeden. De Bree ontwikkelt een geluidsinstallatie en zal de ruimte bewust niet onder handen nemen deze worden gecombineerd met beelden van Van Eeden.

Met het gratis zomerprogramma De Bunker wil West conceptuele kunst dicht bij het publiek brengen, het liefst op een openbare en makkelijk toegankelijke locatie. Het drukbezochte Westbroekpark is een aangewezen plek daarvoor. Meer informatie over dit project vindt u op www.west-denhaag.nl/bunker.

De Bunker bevindt zich in het Westbroekpark tussen de Rozentuin en de theeschenkerij-roeibotenverhuur Waterkant, Den Haag/Scheveningen en is vanaf 16 mei t/m 26 september 2010 dagelijks, gratis toegankelijk van 10 – 21 uur.

Graag nodigen we u uit voor eerste de officiële opening in de reeks op zondag 16 mei om 17:00.
Voor high res. foto's of meer informatie kunt u contact opnemen via doris@west-denhaag.nl of 070.3925359
Berndnaut Smilde werkt in week 18 en 19 op locatie in het Westbroekpark en is beschikbaar voor interviews.


back to overview