et al.
For the common good
14.03.2015 — 25.04.2015
et al.
For the common good
14.03.2015 — 25.04.2015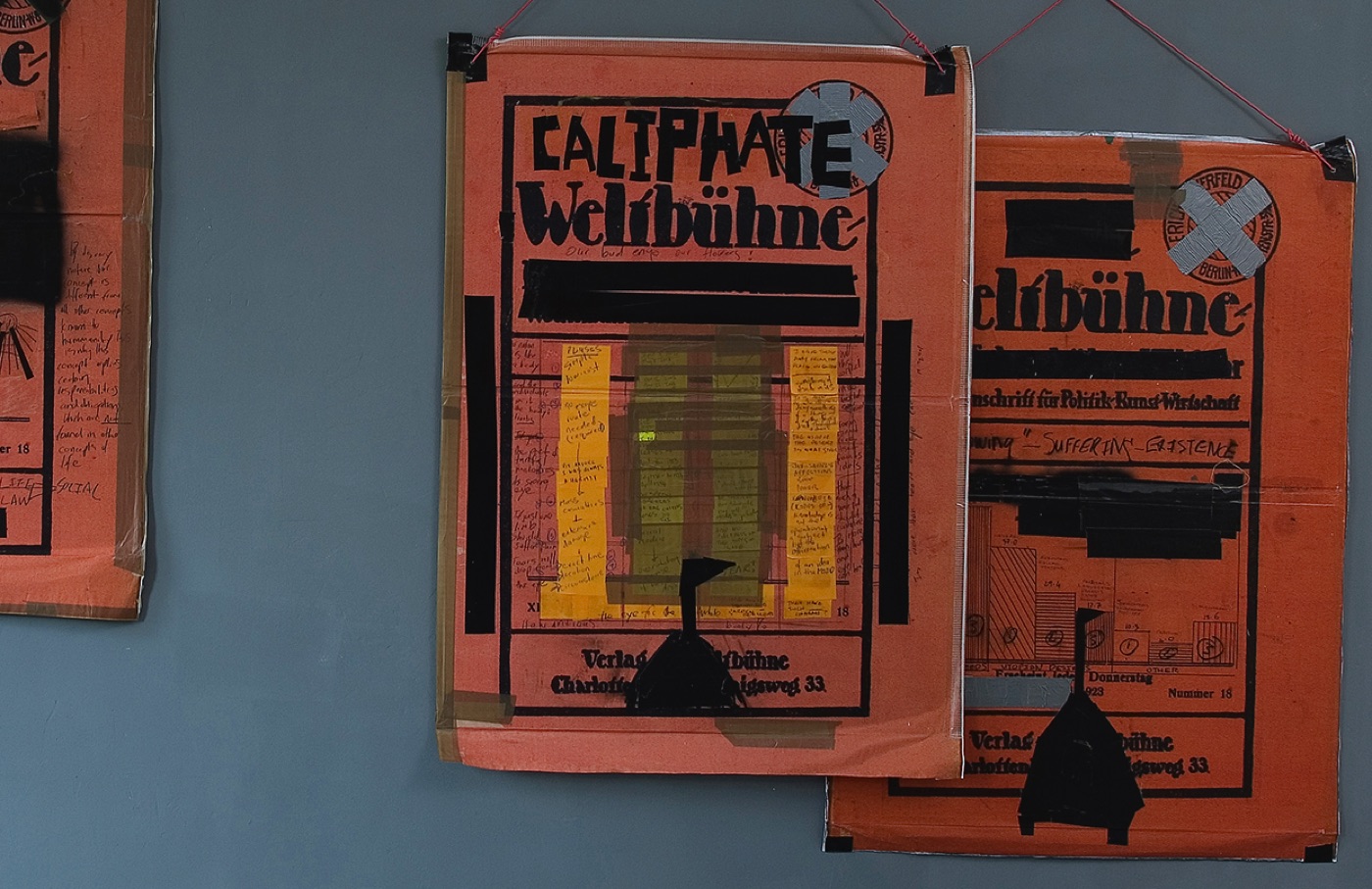 What is The Common Good?
An informal discussion
Wednesday 22.04.2015, 16:00-19:00
Entry or free
Discussion in English
RSVP:
eloise@westdenhaag.nl
In the current light of radical ideology and privatization, the already urgent question of common good requires further attention and discussion as such we invite you for an informal meeting on What is The Common Good? Accompanying et al.'s installation For the Common Good, join us to investigate the conceptual and practical contours of 'the common good': what is common, what is good, and what are the challenges, opportunities, advantages, and caveats of defining a common good?
Attentive to et al.'s artistic strategies and socio-political sensibilities, speakers from a wide range of professions and priorities will share their perspectives on the question of the common good and invite the audience to tease apart assumptions and talk through current and future claims and visions for the common good. Enabled by et al.'s redactive approach, let's ponder the blackened omissions and imagine strategies for living and acting together in the 21st century. Kindly join us for a fruitful discussion, which will continue over a light supper.
Speakers
Jason File
is an artist, lecturer and war crimes prosecutor. He has been awarded numerous art prizes including the 2014 Zabludowicz Collection Future Map Prize. File has exhibited in solo and group shows both in Europe and in the United States.
Helen Hintjens
is a teacher of Development Studies at the Institute of Social Studies in The Hague. She publishes on Rwanda and Eastern Democratic Republic of Congo, and on asylum rights advocacy in the EU and beyond.
Els Leclercq
is an urban designer and published researcher with expertise in delivering planning, design and development projects for the public and private sectors, including urban analysis, urban design and masterplanning, and project management. She has a professional interest in observing and researching the evolution of urbanity.  Enzo Rossi teaches political theory at the University of Amsterdam, and co-edits the European Journal of Political Theory. His academic background is mostly in philosophy, and his work is centered on the relationship between the normative and the descriptive study of society.
Urok Shirhan
is a visual artist and a current research resident at the Jan van Eyck Academy. Shirhan's work examines issues such as identity, migration and (mis)representation. She has recently worked on a research project regarding the mediatisation of the Iraq War, Occupy Baghdad (2012-2014).
Moderator
Cissie Fu
is assistant professor of Political Theory at the Institute for Philosophy of Leiden University and co-founder of the Political Arts Initiative. She taught political thought, jurisprudence, and ethics at Oxford and University College London prior to her arrival at Leiden, where she engages in research and teaching at the nexus of politics, philosophy, and performance.
What is The Common Good? is collaboration of
Political Arts Initiative
and West Den Haag.